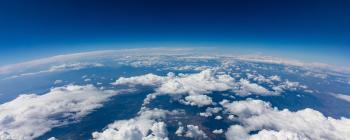 EDF on the road to COP28
There's no time to waste. To solve the climate crisis, we must move faster and mobilize more resources on a global scale.  
Leading up to this year's U.N. Climate Change Conference, COP28, Environmental Defense Fund is working with partners to focus the world on the most pressing problems we face — and to highlight bold solutions that are durable and equitable. 
Join us at regional Climate Weeks and other events across the globe as we help reimagine energy and food systems — and humanity's relationship with nature — to benefit the climate and people's health.  
And we'll see you in November in Dubai at COP28.
EDF's key priorities for COP28
Energy transition

Pollution from burning fossil fuels harms people and the planet. Moving to zero-carbon energy offers hope for the climate, communities and sustainable jobs. We need a just and equitable

energy transition

.

Sustainable food

Natural climate solutions

Thriving forests, lands and oceans store carbon while supporting communities and people's livelihoods. We need to conserve and restore Earth's wondrous ecosystems.

There can be no net zero without nature

.
Where you'll find us on the road to COP28
COP28, also known as the 28th Conference of the Parties to the U.N. Framework Convention on Climate Change, will be held in Dubai from Nov. 30 to Dec. 12, 2023. Here are some key events EDF experts will attend ahead of COP28:
Climate Week NYC 2023
Please note, all sessions organized by EDF are highlighted below.
Monday, September 18
Tuesday, September 19
Wednesday, September 20
Thursday, September 21
Friday, September 22
Saturday, September 23
Africa Climate Week 2023
Monday, September 4
Tuesday, September 5
Wednesday, September 6
Thursday, September 7
The big picture
Get insights from EDF experts about pressing issues on the road to COP28:
Our experts
Meet a few key members of our team driving climate action on the road to COP28.