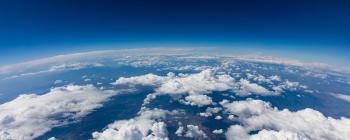 Environmental Defense Fund at COP28
There's no time to waste. To solve the climate crisis, we must move faster and mobilize more resources on a global scale.
This year's U.N. Climate Change Conference — COP28 — is an opportunity to galvanize change, pushing the world from climate ambition to climate action.
Join Environmental Defense Fund at COP28 as we work with partners to advance the durable, equitable solutions the world needs. Our focus? Reimagining the world's energy and food systems — and humanity's relationship with nature — to benefit the climate and people's health.
News and announcements from COP28
Learn how EDF is making an impact at COP28. Read some of our key updates.
EDF's key priorities for COP28
We're partnering with governments, businesses, community organizations, Indigenous peoples and others to drive climate action while improving people's lives, with a focus on these areas:
Energy transition

Pollution from burning fossil fuels harms people and the planet. Moving to zero-carbon energy offers hope for the climate, communities and sustainable jobs. We need a just and equitable

energy transition

.

Sustainable food

Natural climate solutions

Thriving forests, lands and oceans store carbon while supporting communities and people's livelihoods. We need to conserve and restore Earth's wondrous ecosystems.

There can be no net zero without nature

.
COP28 events schedule
EDF will participate in a variety of events at COP28 in Dubai from Nov. 30 to Dec. 12, working with partners to drive progress on solving the climate crisis.
Pavilions at COP28
Visit these COP28 pavilions where we're partnering to highlight durable solutions for addressing the climate crisis.
Food Systems Pavilion

With a wide range of partners, EDF is co-hosting this pavilion to make progress on our shared goal of accelerating the transition to healthy, resilient and equitable food systems.

Visit the Food Systems Pavilion

Water Pavilion

EDF's programming is highlighting on-the-ground perspectives from farmers and communities to ensure water security is an integral part of global plans for addressing climate change.
Nature Positive Pavilion

As pavilion co-host, EDF will elevate nature's role in meeting climate goals, and high-integrity approaches to scaling forest conservation in partnership with Indigenous people and local communities.

Visit the Nature Positive Pavilion

Ocean Pavilion

The ocean plays a vital role in regulating the climate and feeding the world. EDF is a proud partner in highlighting how science-based solutions can help the ocean and fishing communities thrive.
Expert commentary
Get insights from EDF experts about pressing issues at COP28.
Past events on the road to COP28
UN Regional Climate Weeks
At this year's
Regional Climate Weeks
, EDF worked with partners to help drive climate action that improves people's lives.
Climate Week NYC
Explore EDF's work at
Climate Week NYC
, ranging from panels and workshops to the launch of our Net Zero Action Accelerator.