About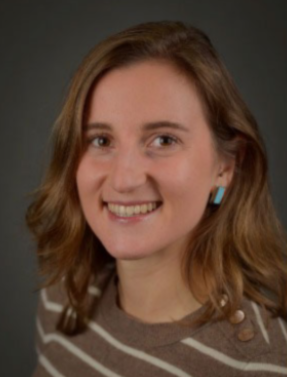 Alice Alpert
Senior Scientist
Work
Areas of expertise:
Climate change science, climate change mitigation, methane measurement and abatement, United Nations framework convention on climate change, intergovernmental panel on climate change
Description
Dr. Alpert is a Senior Scientist in the Office of the Chief Scientist. She leads an initiative to characterize and address chokepoints in realizing the potential of climate mitigation technologies. She also works closely with the Methane, Climate, and International Cooperation work streams, leveraging international scientific climate assessments and institutions to support climate change mitigation.
Dr. Alpert comes to EDF from the U.S. Department of State. She served for nearly 6 years in the Office of Global Change including supporting Special Presidential Envoy for Climate John Kerry and Special Envoy for Climate Change Jonathan Pershing. She represented the United States at the Intergovernmental Panel on Climate Change throughout its 6th Assessment Cycle. She was the lead U.S. negotiator for the Global Stocktake process of the Paris Agreement and the Periodic Review under the United Nations Framework Convention on Climate Change. She also served as the U.S. focal point to the Climate and Clean Air Coalition and head of delegation to the Arctic Council's Expert Group on Black Carbon and Methane. She was instrumental in the development and launch of the Global Methane Pledge at COP27 in 2021.
Education
B.S. in geological sciences, Brown University 2009
PhD in oceanography, MIT-Woods Hole Joint Program in Oceanography 2016
Peer reviewed:
Mollica, N., Cohen, A., Alpert, A., Barkley, H., Brainard, R., Carilli, J., DeCarlo, T., Drenkard, E.J., Lohmann, P., Mangubhai, S. and Pietro, K.R., (2019). Skeletal records of bleaching reveal different thermal thresholds of Pacific coral reef assemblages. Coral Reefs, 38(4), 743-757.
Rodriguez, L., Cohen, A., Ramirez, W., Oppo, D., Pourmand, A., Edwards, R., Alpert, A. and Mollica, N. (2019). Mid‐Holocene, coral‐based sea surface temperatures in the western tropical Atlantic. Paleoceanography and Paleoclimatology, 34(7), 1234-1245.
Barkley, H., Cohen, A., Mollica, N., Brainard, R., Rivera, H., DeCarlo, T., Lohmann, G., Drenkard, E., Alpert, A., Young, C. and Vargas-Ángel, B., (2018) Repeat bleaching of a central Pacific coral reef over the past six decades (1960–2016). Commun Biol 1, 177
Alpert, A., Cohen, A., Oppo, D., Gaetani G., Hernandez-Degado, E., DeCarlo, T., Winter, A., Gonneea, M., (2017), "20th century warming of the tropical Atlantic captured by Sr-U paleothermometry," Paleoceanography.
Alpert, A., Cohen, A., Oppo, D., DeCarlo, T., Gove, J., Young, C., (2016), "Comparison of equatorial Pacific sea surface temperature variability and trends with Sr/Ca records from multiple corals, Paleoceanography.
DeCarlo T., Gaetani G., Cohen, A., Foster, G., Alpert, A, and Stewart, J., (2016), "Coral Sr-U Thermometry," Paleoceanography.
Scientific assessment:
"Climate Effects on U.S. International Interests," 5th National Climate Assessment, Coordinating Lead Author (resigned when leaving federal service) est. 2023.
"Climate Effects on U.S. International Interests," 4th National Climate Assessment, chapter author. 2018.
Climate 411 Blog

,

September 27, 2022