About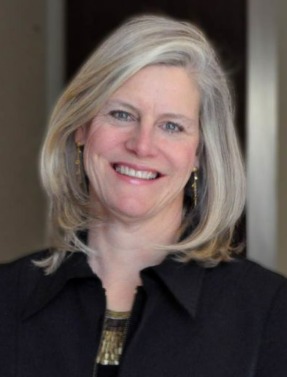 Elizabeth Sturcken
Managing Director
Work
Areas of expertise:
Corporate partnerships, business and the environment, green supply chain
Description
Elizabeth directs climate impact and net zero acceleration at EDF+Business, the private sector engagement division of Environmental Defense Fund. She has led EDF partnerships with Walmart, UPS, United Airlines, Airbnb, Lyft and FedEx. Elizabeth also leads coalition collaborations with the Business Alliance to Scale Climate Solutions (BASCS), Transform to Net Zero (TONZ), and works with the Sustainable Aviation Buyers Alliance (SABA). Under her leadership, EDF+Business created the first-of-kind Supply Chain Solutions Center and the Pathways to Net Zero report series with pragmatic, actionable tools to cut emissions now, set interim targets and invest in climate technologies for hard-to-abate sectors.
Masters in Public Policy, Environment and Natural Resources Policy, Harvard University (1996).
Environmental Consultant for the EPA, through Harvard University, on global climate change (1996); Systems Consultant, Bank of Boston (1993-1994); Policy Analyst, Office of Management and Budget (1995); Computer Consultant, Alliance Computer Group (1989-1992).
Authored a report analyzing carcinogenic chemical use in the state of Massachusetts; Surfrider Foundation board of directors (1998-2001), President (2000); Founder and former Chair, Surfrider Foundation Massachusetts' chapter; Board of directors, Environmental League of Massachusetts (1999-2002).