About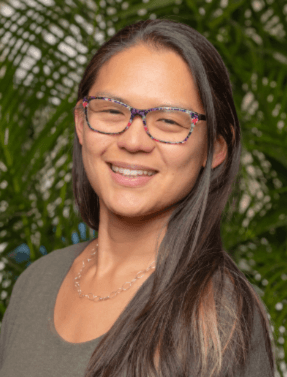 Jennifer Chow
Senior Director, Climate-Resilient Food Systems
Description
Jennifer works across internal teams and external partners to support a global shift in climate-resilient food systems. She focuses on the critical relationship between food and nutrition security and environmental protection by advancing sustainable food systems and strategic partnerships. She employs a systems-level approach to ensure that environmental and food security goals can be met. This includes supporting people and food systems to thrive in the long-term and helping communities to take action for their own livelihoods. 
Background: Jennifer brings nearly two decades of experience in the global food security, public health and international development field. Immediately prior to EDF, she was the director for Global Engagement and Strategy in the United States Agency for International Development (USAID)'s Bureau for Resilience and Food Security.  In her time at USAID, she represented the US government (USG) in the G7 Food Security Working Group, on the multi-donor fund GAFSP (Global Agriculture and Food Security Program), and negotiated global policy documents related to food security and nutrition. In response to the COVID crisis, she led USAID's approach to address longer-term social and economic impacts of the pandemic. She represented the USG in the New Alliance for Food Security and Nutrition, an innovative public-private-civil society initiative announced by President Obama at the 2013 G8 Summit and helped transition it to African Union ownership in 2017. 
Jennifer is adjunct faculty at Duke University's Sanford School of Public Policy, where she teaches a course on global food security and development policy. Prior to her time at USAID, she worked with the Gates Foundation on global health advocacy and policy, and in the NGO sector including an internship at EDF many, many years ago. She also lived in a yurt in Mongolia for two years as a US Peace Corps volunteer.
Education
Jennifer received an MPH in Global Health Policy from the George Washington University, and a BA in Political Science and Environmental Studies from the University of California, San Diego. She is currently based in EDF's Raleigh, NC office.