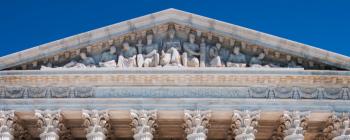 Defending environmental safeguards in the U.S.
We've been fighting for strong environmental and public health protections in courts across the U.S. since 1967.
Today, EDF remains a powerful force in the defense of the country's bedrock environmental laws, and we are also focused on the next generation of lifesaving protections.
Our legal team is dedicated to protecting human health, climate safety and a sustainable environment.
Updates
Read the latest articles, blogs and press releases on legal action.
Our experts
We bring wide-ranging perspectives and skills to our legal, policy and advocacy work. Meet some of the people who make it happen.
General Counsel

Director and Senior Attorney, Methane and Clean Air Policy