About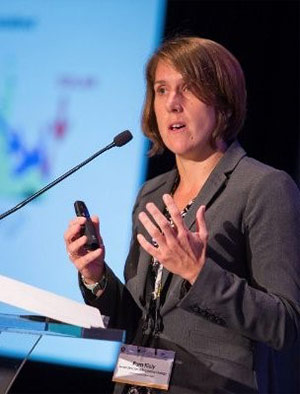 Pam Kiely
Associate Vice President, U.S. Region
Work
Areas of expertise:
U.S. climate and energy policy, carbon markets, legislative and regulatory strategy, subnational policy
Description
Pam Kiely is the Associate Vice President, U.S. Region at Environmental Defense Fund and works at the intersection of state and federal regulatory policy. Pam currently spearheads EDF's subnational carbon markets work across the United States. Previously, Pam led EDF's work with states and power companies to implement the Clean Power Plan as well as efforts to secure major state-level transitions of power generation infrastructure from high-emitting to clean sources.
Prior to joining EDF, Pam founded PK Strategies and consulted for a wide range of clients on climate and energy issues with a specific focus on regulatory and legislative efforts across the Intermountain West. Earlier in her career Pam led the advocacy organization Environment Colorado, managing the group's statewide political and policy work. Across these positions, Pam has focused on accelerating renewable energy deployment, designing and implementing successful greenhouse gas mitigation policies, and developing holistic policy solutions to address multi-pollutant emission reduction challenges.
A graduate of Harvard University, Pam is a former competitive cyclist and sailboat captain for Outward Bound.
Education
BA, Harvard University
Climate 411 Blog

,

June 28, 2021

Climate 411 Blog

,

May 20, 2021