About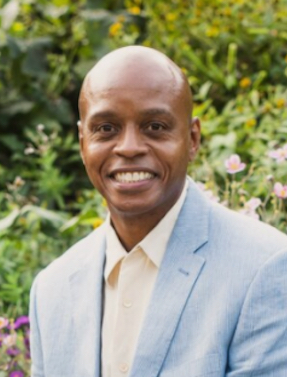 Rory Muhammad
Chief Diversity Officer
Work
Areas of expertise:
Cross-cultural relations, diversity within organizations and racial equity
Description
Rory is synthesizing multiple diversity, equity and inclusion (DEI) initiatives to create a strategic sustainable, global DEI plan for EDF. By taking a holistic look at EDF's organizational culture, systems and infrastructure, Rory will implement a long-term strategy to embed DEI into every aspect of EDF.
Rory has over 20 years of DEI-related experience with organizations like Catholic Charities USA, George Mason University and most recently George Washington University. While at GWU, Rory's work included EEO compliance, and racial equity and DEI Initiatives; he also created the school's inaugural Title IX office, which served as the central point for all training, compliance and systemic change policies.
Education
Undergraduate degree from the University of Maryland; Master's degree from Rutgers University in Human Resource Management.