About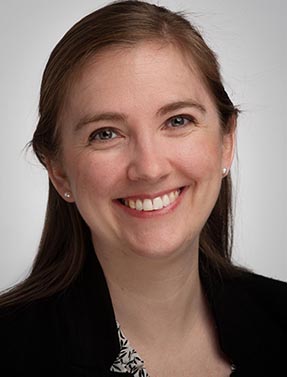 Katie Anderson
Senior Director, Business, Food and Forests
Work
Areas of expertise:
Corporate sustainability strategy, agricultural supply chain sustainability, agricultural methane, deforestation, jurisdictional approaches
Description
Katie leads EDF+Business' Resilient Food and Forest team, which aims to reduce deforestation, climate and water impacts from global supply chains. Her team works with the world's largest food and agriculture companies to find win-win solutions for business and the planet.
Katie developed a passion for sustainable agriculture after spending a summer in India in college, where she learned firsthand about the opportunities to create strong agricultural economies and thriving forests. Prior to her current role on EDF+Business, she led EDF's work to engage agricultural retailers as champions for sustainability, including supporting its partnership with United Suppliers. Throughout her career, she has created win-win solutions for businesses and the planet by helping companies reduce deforestation, improve water quality and decrease greenhouse gas emissions from food production internationally and domestically.
Katie lives in Cary, North Carolina with her husband and daughter, Abigail, who already has a healthy love for food!
Education
Master of Environmental Management, Nicholas School of the Environment, Duke University
Certificate in Sustainable Systems Analysis, Duke University
Bachelor of Science, Biology and Environmental Science and Policy, Duke University