About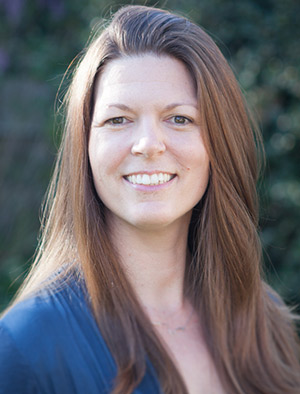 Robyn Grimm
Director, Climate Resilient Water Systems
Work
Areas of expertise:
Water management and policy; floodplain management and planning; interdisciplinary and multi-benefit decision support and analysis; operations and systems research; trade-off analysis; public finance mechanisms for water management
Description
Robyn's work at EDF is primarily focused on filling critical water information gaps to enable more sustainable land and water management practices across the Western United States.
For the past four years, Robyn has been working with partners at NASA, the Desert Research Institute, Google Earth Engine, a dozen other organizations and more than 100 stakeholders on the development of an online open platform for estimating consumptive water use, called OpenET. With the October 2021 launch of OpenET, Robyn is now working with partners on driving adoption of the platform and expansion to additional geographies. The platform provides critical information for the sustainable management of groundwater basins, the development of healthy water trading programs, and other land and water management practices that increase the sustainability of our water resources and related economies and ecosystems.
Prior to joining EDF, Robyn worked at the consulting firm CH2M-Hill, where she was a water resources policy analyst and advised the State Department of Water Resources on flood planning. Robyn also holds a doctorate degree in Hydrologic Sciences from UC Davis and has contributed to a number of flood control and water management studies in California. Robyn has worked for many years to improve access to water use data. She follows and regularly engages on conversations around the implementation of California's Open and Transparent Water Data Act, and provides input to California's Department of Water Resources as a participant on the California Water Plan Advisory Committee.
Education
PhD, Hydrologic Sciences: UC Davis
MA, Physical Geography: UC Davis
BA, Economics and Political Science: UC Los Angeles
Multi-Purpose Optimization for Reconciliation Ecology on an Engineered Floodplain: Yolo Bypass, California. Suddeth Grimm, R and J Lund. 2016. San Francisco Estuary and Watershed Science Vol. 14(1)
Paying for Water in California. Hanak, E, B Gray, J Lund, D Mitchell, C Chappelle, A Fahlund, K Jessoe, J Medellin-Azuara, D Misczynski, J Nachbaur, and R Suddeth. 2014. Public Policy Institute of California, San Francisco.
Levee Decisions and Sustainability for the Sacramento-San Joaquin Delta. Suddeth, RJ, J Mount, J Lund. 2010. San Francisco Estuary and Watershed Science Vol. 8(2).
Growing Returns Blog

,

October 22, 2021