About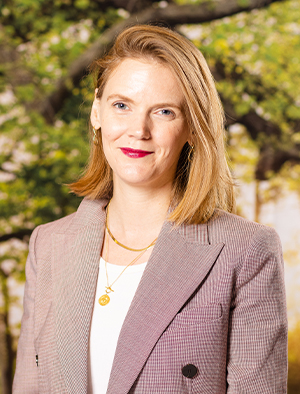 Pamela MacDougall
Director, Grid Modernization Strategy
Work
Areas of expertise:
Vehicle to grid integration, distributed energy resources, wholesale electricity markets
Description
Pamela is Environmental Defense Fund's national lead on grid modernization policies and regulations that both bolster the widespread use of clean energy technologies in medium and heavy-duty transport and improve energy reliability through deployment of localized microgrid systems. Pamela works with a variety of energy and transportation stakeholders, including national and regional organizations and academic institutions to maximize opportunities for EVs and seamlessly integrate into the 100% clean future. Further, she works with community organizations to educate and build policies that can enable energy reliability through microgrid technologies in the Caribbean.
Prior to joining EDF Pamela worked with U.S.-based utilities and non-profit organizations to develop policies and programs that unlock the value of electric vehicles for advanced grid services. She also has provided smart grid research and consultancy on numerous European research and large-scale pilot projects focusing on wholesale market and distribution grid benefits of customer owned behind-the-meter assets such as smart electric vehicles, heat pumps, and solar storage.
Education
PhD; Electrical Engineering, Katholieke Universiteit Leuven, Belgium
Energy Exchange

,

April 27, 2023

Energy Exchange Blog

,

January 17, 2023

Energy Exchange Blog

,

October 14, 2022

Energy Exchange Blog

,

July 28, 2022

Energy Exchange Blog

,

February 15, 2022

Energy Exchange

,

February 15, 2022