About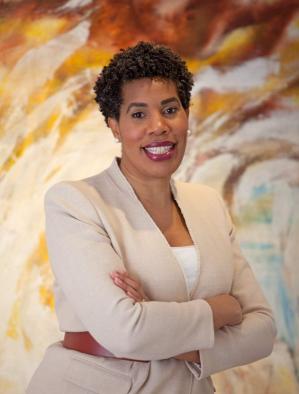 Dr. Margot Brown
Senior Vice President, Justice & Equity
Work
Areas of expertise:
Environmental health, community outreach, and environmental justice education programs
Description
Margot is implementing an organization-wide environmental justice and equity strategy to inspire work aimed at minimizing disparate environmental impacts. By examining EDF's programmatic work and community engagement approaches, she will guide teams to ensure that disadvantaged communities have a full voice in environmental policymaking.
Margot has more than 20 years' experience with environmental justice and equity in underserved communities. In addition to serving communities in Louisiana's industrial corridor, she established national partnerships to address children's environmental health disparities at the U.S. Environmental Protection Agency. Margot's recent environmental justice initiatives including working with Louisiana's first displaced climate related community and efforts to formally conserve and curate the cultural practices of the Isle de Jean Charles Band of Biloxi-Chitimacha-Choctaw Tribe.
Margot holds a Doctorate in Environmental Health Science and a Masters in Public Health from Tulane University.
Brown M, Merse C, and Grevatt P. Why Green Clean Our Schools? The State Education Standard, The Journal of the National Association of School Boards of Education. 2012; 4-9.
Brown M, and Foos, B. Assessing Children's Exposures and Risks to Drinking Water Contaminants: A Manganese Case Study. Journal of Human and Ecological Risk Assessment 2009; 15: 923-947.
Lioy PJ, Isukapalli SS, Trasande L, Thorpe L, Dellarco M, Weisel C, Georgopoulos PG, Yung C, Brown M, Landriga PJ. Using National and Local Extant Data to Characterize Environmental Exposures in the National Children's Study: Queens County, New York. Environmental Health Perspective 2009; 117(10): doi:10.1289/ehp.0900623.
Brown M, Morgan GM, Farrow S. Expert assessment of the performance of the US system for environmental regulation. Journal of Risk Research 2004; 7: 507-521.
Tull ES , Wickramasuriya T, Taylor J, Smith-Burns V, Brown M, Champaigne G, Daye K, Donaldson K, Solomon N, Walker S, Fraser H, Jordan OW. Relationship of internalized racism to abdominal obesity and blood pressure in Afro-Caribbean Women. Journal of the National Medical Association 1999; 91: 447-451.
Tull ES., Brown M., Rogers J, Taylor. Association of Spirituality with Diabetes Self-Care among African Americans. A Journal of the American Diabetes Association 1998; 47: A327.