About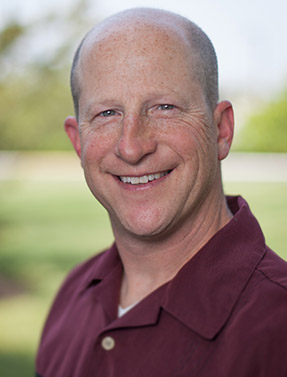 James Fine
Director and Lead Senior Economist, Research and Analytics
Work
Areas of expertise:
Climate change, smart grid, environmental markets
Description
James "Jamie" Fine works to reduce the impacts of energy systems used to power buildings, transport and service people, and produce and move goods.
His areas of research and advocacy include design and implementation of market-based policy, modeling the economic, air quality, and health consequences of policy decisions, deploying smart grid for environmental and electricity customer benefits, and facilitating the meaningful involvement of community stakeholders in environmental planning.
Assistant Professor, University of San Francisco, Dept of Environmental Science, Environmental Studies Program (2003-2007)
Coordinating Team Member, West Oakland Environmental Indicators Project (2005 - present)
Task Force Member, Port of Oakland Maritime Air Quality Improvement Plan (2007 - present)
Task Force Member, Bay Area Air Quality Management District CARE Program (2006 - present)
Consultant, M.Cubed and Envair (1994-2007)
Graduate Student Researcher, Lawrence Berkeley Lab Atmospheric Sciences Program (1999 - 2003)
Degrees
Ph.D., University of California at Berkeley, Energy and Resources Group, 2003
B.S., University of Pennsylvania Wharton School, 1989
Fine, J., C. Busch, and R. Garderet. 2012. The upside hedge value of California's global warming policy given uncertain future oil prices [PDF]. Energy Policy.
Motsinger, J., Moss, S. and J. Fine. 2010. A Gold Standard for Equity in Climate Cap-and-Trade Programs [PDF]. Environment Magazine. V54:(July/Aug): 35-43.
Fine, J. and D. Owen. 2005. "Technocracy and Democracy: Technocracy and Democracy: Conflicts between Models and Participation in Environmental Law and Planning." Hastings Law Journal. V56(May):900-981.
Fine, J., L. Vuilleumier, S. Reynolds, P. Roth, and N. Brown. 2003. "Evaluating Uncertainties in Regional Photochemical Air Quality Modeling." Annual Review of Environmental and Resources. V28 (Nov. 2003)
Roth, P.M, S.D. Ziman, and J.D. Fine. 1993. "Tropospheric Ozone. Keeping Pace With Science and Engineering: Case Studies In Environmental Regulation." National Academy of Engineering. Washington D.C.