About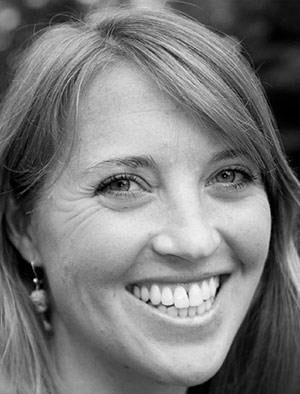 Erica Cunningham
AVP, Latin American Fisheries & Oceans
Work
Areas of expertise:
International and economic development, ecosystem based co-management, marine conservation and fisheries management, community development
Description
Erica is the regional lead for EDF Oceans' work in South America in Chile and Peru. Both countries' coastlines are part of the Humboldt Current large marine ecosystem. The Humboldt Current is one of the most productive fishing grounds in the world and teeming with biodiversity. Erica and her team are working to put in place sustainable fisheries management in both Chile and Peru, ensuring more fish in the water, more food on the plate and more prosperous fishing communities.
As a Mexican-American, Erica began her career working on climate change impacts in Latin America and supporting clean energy with Econergy International but she eventually entered the world of marine and coastal conservation through her past work on the Pacific Coast of Mexico with the Punta de Mita Foundation. She started working for the EDF Mexico program in 2010 and has been associated with the Oceans program ever since, serving as Outreach Coordinator and Manager of the Upper Gulf of California Fisheries, she then spent several years consulting for the Fisheries Solutions Center, implementing TURF-Reserves and building training tools for the Fish Forever initiative in Indonesia, Philippines and Brazil. She now is leading our efforts for the Oceans Program in Chile and Peru.
Education
B.A. International Relations and Political Science, Middlebury College
M.A. International Development and Environmental Policy, Johns Hopkins University, SAIS
EDFish Blog

,

March 25, 2021