About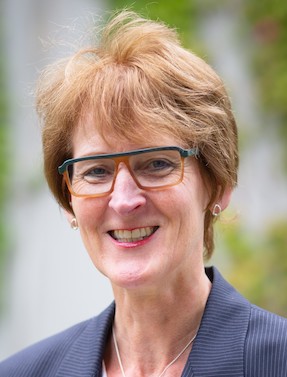 Dagmar Droogsma
Associate Vice President, European Strategy & Engagement
Work
Areas of expertise:
European climate and environmental policy, domestic climate mitigation & adaptation policy, business sustainability
Description
Dagmar leads on Environmental Defense Fund Europe's strategy and engagement agenda, drawing on her extensive career in climate and environment policy at the national, EU and UN levels. She works on growing the Environmental Defense Fund Europe's work on sustainable transport, climate-smart agriculture and sustainable finance, drawing on a strong science and economics base, through expanding relationships with the European institutions and EU member states and building partnerships with other key EU stakeholders.
Dagmar started her working career providing environmental legal advice to Dutch government, the European Commission and environmental NGOs. She then worked for Dutch Government for six years.
She was on the EU's lead negotiation team in the UN climate talks for five COPs, negotiating issues such as technology transfer and climate adaptation. After that role she gained domestic climate experience, first setting the fourth carbon budget in UK law, and then publishing England's first domestic climate adaptation program.
In her last role for UK government, she was responsible for the EU strategy of the Department for the Environment, Food & Rural Affairs, which gave her a unique insight into key EU environmental and agricultural dossiers and the positions of the EU institutions and member states.
Before she started at the Environmental Defense Fund Europe she worked for the Scotch Whisky industry focusing on its long-term sustainability. This culminated in a holistic industry sustainability strategy, through which the industry committed to achieving Net Zero by 2040.
Energy Exchange

,

November 28, 2023