About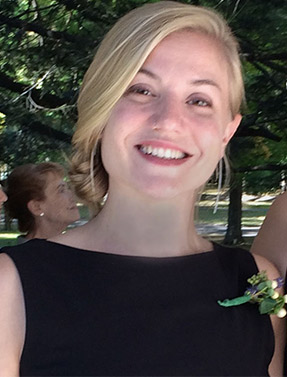 Cloelle Danforth
Scientist
Work
Areas of expertise:
Environmental site investigation and remediation, water and wastewater quality and treatment, risk
Description
Cloelle Danforth is a Scientist for the Office of the Chief Scientist and is based out of Boulder, CO. Cloelle's research has centered around reducing impacts to human health and the environment from oil and gas development, with a particular focus on characterizing the chemical and toxicological characteristics of wastewater, and understanding contaminant fate and transport. She also supports EDF's legislative and regulatory work related to the Toxics Substances Control Act. Cloelle received her Ph.D. and M.S. in Civil and Environmental Engineering from Cornell University. Prior to earning her advanced degrees, Cloelle completed a B.S. in Engineering Science from Smith College with the inaugural class of the first, all-women's college in the United States to have an ABET-accredited program.
Cloelle Danforth's research has largely focused at the intersection of microbiology and environmental engineering; meaning, she considers the role of microorganisms to meet a variety of environmental challenges and needs – primarily in the context of water and wastewater. Her work includes investigating a bacterium for bioremediation of a common groundwater contaminant, and exploring reactor designs for microorganisms that are able to use electricity directly to produce fuel or fuel feedstock. This process is essentially synthetic photosynthesis and could someday be used to store intermittent energy (solar) in a form that can be used at need (liquid fuel). Cloelle also spent two years working as a consulting engineer performing environmental investigations and remediation.
Education
M.S./Ph.D., Civil & Environmental Engineering, Cornell University
B.S., Engineering Science, Smith College