About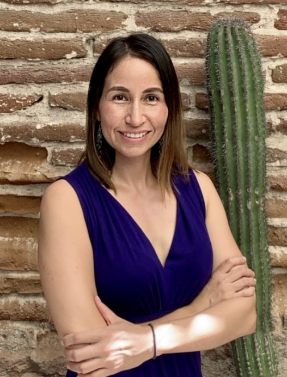 Ana Suárez
Manager, Diversity, Equity & Inclusion
Work
Areas of expertise:
Global Inclusion and DEI, capacity building, education for sustainability, communications and community outreach
Description
As Manager, Diversity, Equity and Inclusion (DEI), Ana Suárez works to advance EDF's goal of becoming an authentically global organization by including a global lens into our DEI goals. This can create a stronger sense of belonging by helping acknowledge and promote the diversity of all the countries where EDF works. It also helps EDF identify and promote initiatives that provide all employees, no matter where they live or work, access to the same resources and opportunities to thrive within our organization.
For the last ten years, Suárez has focused her career on enabling social change to build a more equitable world through capacity building, communication and education for sustainable development. During her career, she has worked with a broad range of partners, such as universities and other educational institutions, the private and public sectors in Mexico and Australia, and rural and indigenous communities in Mexico and Latin America.
Education
B.A. in International Relations summa cum laude, specialization on International Environmental Policy, by Universidad Iberoamericana Ciudad de México
Master in Environmental Management by Macquarie University, Sydney
Certificate in Diversity, Equity, and Inclusion for HR by Cornell University
EDFish Blog

,

October 15, 2021