About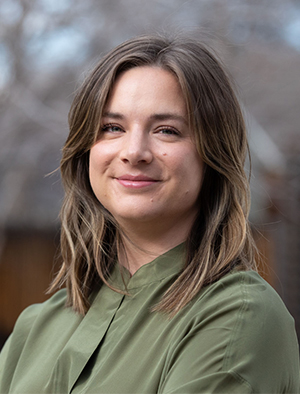 Amy Hughes
Director, Markets and Finance, Climate-Smart Agriculture
Work
Areas of expertise:
Greenhouse gas and carbon markets, sustainable food production, agricultural technology, corporate responsibility, climate resilience
Description
Amy helps lead EDF's global mission to engage the agricultural sector in efforts to address the existential challenge of climate change by rapidly reducing climate pollution, while building resilience for producers and their communities in the face of the impacts we cannot avert. She is responsible for EDF's agricultural greenhouse gas markets strategy to catalyze climate action through equitable emissions trading systems that compensate producers for reducing and removing verifiable emissions.
Amy is a technologist and strategy consultant by training. She has served in a number of management roles during her time at EDF, most recently as senior manager leading program efforts in climate-smart agriculture and natural climate solutions. Amy has a B.A. in International Relations from Michigan State University.
Source

,

September 21, 2022

Growing Returns Blog

,

February 17, 2021