About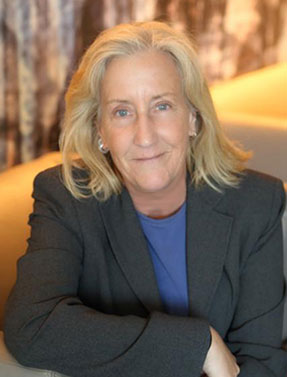 Nancy Buzby
Vice President, Content
Work
Areas of expertise:
EDF brand, strategic partnerships, EDF+Business, EDF Climate Corps, sustainable supply chains, Walmart partnership, Project Gigaton, EDF innovations, corporate climate leadership.
Description
Nancy Buzby works across EDF's Oceans, Health, Climate and Ecosystems programs on strategic marketing initiatives geared toward driving environmental goals and expanding awareness of the EDF brand. Nancy also leads the marketing and communications for the EDF Corporate Partnerships division which engages leading companies to drive innovation, leverage their supply chains, unlock capital flows, and advocate for the policy change needed to turn the corner on climate change. Through our strategic partnerships, we have kick-started market transformations in fast food with McDonalds, shipping with FedEx, retail with Walmart, water efficiency with AT&T, and private equity with KKR and Carlyle. One of the key ways EDF drives sustainability into the private and public sector is through the EDF Climate Corps program, which embeds hundreds of top graduate students into leading organizations every summer.
Prior to joining EDF, Nancy comes from a long background in media and marketing. She was the Director of Technical Operations at New England Cable News, and later led the marketing departments for the Boston Globe and Boston.com. She also created the book publishing, e-commerce and content licensing divisions of the Boston Globe and spearheaded a partnership with Amazon to be one of the first daily newspapers delivered on the Kindle.
Nancy has worked with innovative startups on product development, ecommerce, web development and digital and content marketing strategies. She most recently headed up brand and demand-generation marketing for Athenahealth.
Nancy earned a Bachelor of Science in Telecommunications from Syracuse University and an M.B.A. from Simmons College and is a life-long New Englander.