About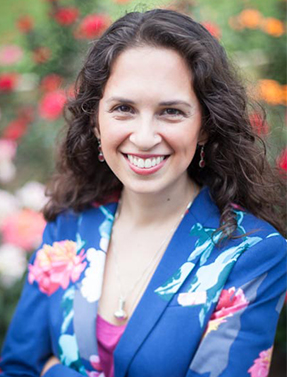 Lauren Navarro
Senior Manager, Regulatory & Legislative Affairs
Work
Areas of expertise:
Legislation and policy, transportation electrification, electricity systems
Description
As Senior Manager for EDF's Energy program in California, Lauren works with the state's legislature and agencies to enact policies that reduce pollution, enhance our communities and increase economic opportunities for people and businesses. She works closely with diverse stakeholders to bring complicated issues to thoughtful, win-win resolutions.
Lauren has worked at the intersection of people, the environment and energy policy since 2007 – areas rife with conflict. Having previously studied mediation, she has demonstrated that when people work together, they can accomplish more. A natural coalition builder, her record of success is built on her ability to weave together diverse perspectives into real, enduring solutions.
Lauren attended U.C. Davis school of law, where she obtained her J.D., a certificate from the Public Law Program, and a thirst for bringing people with different backgrounds and interests together.
Items of Interest
Board Member, Center for Energy Efficiency and Renewable Technologies
Admitted to California State Bar, 2007
Graduated University of California Davis School of Law (King Hall), 2007
Graduated Environmental Policy Analysis and Planning, University of California Davis, 2004 (minor: English), cum laude