About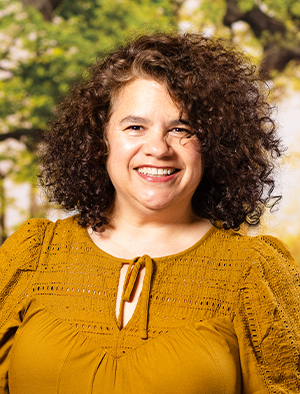 Jenara Prieto
Manager, Diversity, Equity & Inclusion
Work
Areas of expertise:
Human Resources
Description
As part of the Diversity, Equity and Inclusion (DEI) Team, Jenara Prieto's portfolio of work is focused on creating systemic change by ensuring that DEI is ingrained in the fabric of EDF and that we have a workforce that represents the places where we work.
Prieto also collaborates with teams and programs across the organization to make our systems equitable and inclusive.
Jenara Prieto has been working for EDF since April of 2021. She has spent her career working for nonprofit arts organizations including two of the country's most iconic cultural hubs — The Performing Arts Center of Los Angeles County (home to the Dorothy Chandler Pavilion and the Walt Disney Concert Hall), and Lincoln Center for the Performing Arts in New York City.
While at Lincoln Center, Prieto managed a full-scale internship/fellows program that ran year-round. This is where she also began to do culture change work and was the first person dedicated to working on inclusion and equity issues within the organization. That led her to focus on what she hopes to do throughout the rest of her career — advancing equitable spaces for all of us to embrace and value our humanity and the humanity of others.
Jenara has a Bachelor of Arts in Theatre Arts from Arizona State University.