About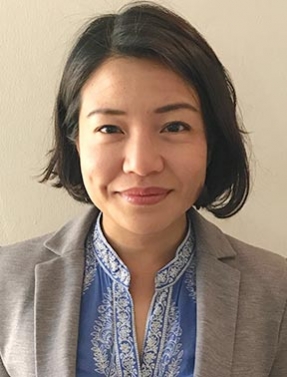 Fern Uennatornwaranggoon
Manager, Air Quality Policy
Work
Areas of expertise:
Community advocacy, air pollution, goods movement, environmental policy, air quality regulation, partnerships

Description
Fern is an Air Quality Policy Manager in the Office of Chief Scientist. In her role, she works with community groups, local air quality experts, regulators and scientists to develop and implement policies and advocacy strategies to reduce air pollution and human exposure to it. She also works to build innovative partnerships for air quality improvement projects in transportation and goods movement sector.
Prior to joining EDF, Fern worked as a Policy Associate in the City of Oakland Mayor's Office where she helped to develop transportation and infrastructure policies, with an emphasis on equitable planning principles. Fern has also worked at the Rockefeller Foundation's Asia Office, where she helped to implement a multi-country climate resilience initiative.
Education
Master of City Planning, University of California, Berkeley
MPhil, Industrial Systems, Cambridge University, UK
B.A. (Hons), Philosophy, Politics and Economics, Oxford University, UK