About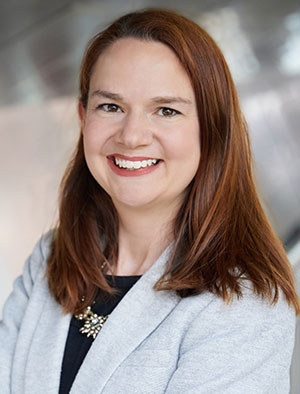 Christie Hicks
Lead Counsel, Energy Markets & Utility Regulation
Work
Areas of expertise:
Utility regulation, litigation, clean energy policy
Description
Christie's work focuses on reducing our reliance on natural gas, fostering markets and regulatory structures that will allow clean energy resources to compete and flourish, avoiding over investment in long-lived natural gas infrastructure and reducing emissions from gas transmission and distribution systems by developing, advocating and defending EDF's interests before FERC, RTOs, and PUCs.
Originally from St. Louis, Missouri, Christie attended St. Louis University for undergrad before earning her law degree from Loyola University Chicago. Christie began working in the energy field after law school, joining Illinois' Citizens Utility Board (CUB) – the state's utility watchdog – as a Senior Attorney. EDF, CUB, and various stakeholders worked closely to get the Future Energy Jobs Act passed. She is a member of the Chicago Bar Association's Energy, Telecommunications and Water Committee, as well as the CBA's Environmental Law committee. Christie is passionate about promoting women in the energy field.
Education
Loyola University Chicago School of Law; J.D.
Energy Exchange Blog

,

September 22, 2021

Energy Exchange Blog

,

May 9, 2021