About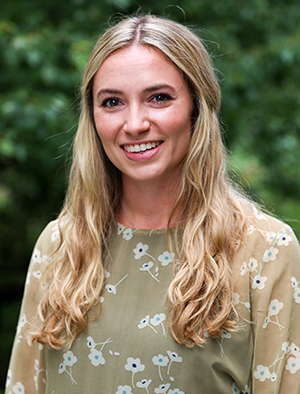 Britta Dosch Johnston
Senior Policy Analyst, Natural Climate Solutions
Work
Areas of expertise:
Natural climate solutions, tropical forest conservation, REDD+, voluntary carbon markets, jurisdictional scale crediting
Description
Britta Dosch Johnston works with the Natural Climate Solutions team to advance jurisdictional scale tropical forest protection that directly benefits indigenous peoples and local communities.
Britta previously worked for a DC-based climate policy think-tank on a range of issues including energy, waste, and transport policy. She attended graduate school to shift her focus to natural climate solutions as they have enormous value from climate, biodiversity, and cultural perspectives, among others. She is a member of the International Society of Tropical Foresters. 
Education: 
Britta holds a Master's degree in Environmental Management from the Yale School of the Environment and a Bachelor of Arts with honors in International Relations from Boston University. 
Climate 411 Blog

,

June 1, 2023

Climate 411 Blog

,

May 26, 2022