Towards investment in sustainable fisheries
A framework for financing the transition
Date published: June 30, 2014
A groundbreaking report by EDF and The Prince of Wales's International Sustainability Unit (ISU) provides a framework for developing fishery transition projects that attract and leverage global capital to provide more fish in the water, more food on the plate and more prosperous communities.
Developed in collaboration with 50in10 - a cross sector network of organizations working to ensure that 50% of the world's fish are caught under sustainable management within 10 years, the report, Towards Investment in Sustainable Fisheries: A Framework for Financing the Transition, outlines how fishermen and project developers can design and promote fishery transition projects to attract investors who seek financial returns as well as social and environmental benefits. It is intended as a discussion document to encourage investors, nonprofits, fishermen and other fishery stakeholders to keep contributing to a rich dialogue about the policies, tools and financing needed to make our oceans more healthy and productive for future generations.
Key Summary of the Study
Research suggest three key enablers of sustainable and profitable fisheries that, together, provide the basis for increased value:
Secure tenure aligns the incentives and empowers the fishing industry to pursue sustainable use of the resource and is a vital first step in the transition
Sustainable harvests determine how much fish can be caught sustainably and enable the creation of both management and investment frameworks
Monitoring and enforcement provide assurance that fishers will comply with sustainable management and reduce the chance of illegal activity that could undermine the transition
These conditions, particularly establishing secure tenure, provide the platform for unlocking greater social, economic and environmental value in fisheries and are vital to investment activities. With the conditions described above in place, investment can be channeled towards the three key drivers of increased fisheries value:
Improving stock health leads to higher long-term yields and makes fish less costly to find and catch
Increasing operational efficiency reduces fishing and delivery-related costs, improving profit margins and thus improving the returns from fishing as a whole
Increasing market value through improved market access, certification, branding and long-term partnerships returns more value to fishers
In order to attract appropriate investment, project developers must address key requirements including:
A clear business case for the transition that includes a contextual analysis of the project as well as a bioeconomic and financial model of the investment proposition
Investable entities to act as counterparty to the investment these can be existing, modified, or newly created entities
Mechanisms for capturing return from the beneficiaries of the transition to share the upside of a transitioned fishery with the investor, such as dividends, taxes, or fees
Risk management through appropriate identification and articulation of risks, as well as efforts to mitigate or manage risk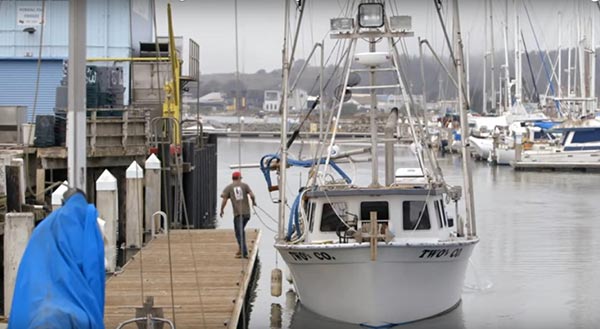 Investing in Sustainable Fishing: California Fisheries Fund borrowers share their stories about how they used their loans to improve the sustainability and profitability of their fishing businesses.
Structuring the investment to align and coordinate sources of capital can create a financially sustainable transition and match investors to the financial, environmental and social returns that fisheries provide. Project developers can consider two key points:
Sources of capital, or investors, fall along a spectrum based on, among other things, target returns, type of investment and target terms. Traditionally, fishery transitions have been funded by 'impact-only' investors who expect no return or little financial return
Combining capital to sequence, blend or layer investment structures can effectively reduce and spread risk, while leveraging larger pools of capital. Including different types of investors will ultimately unlock the resources needed to start to address the scale of the challenge that lies ahead