About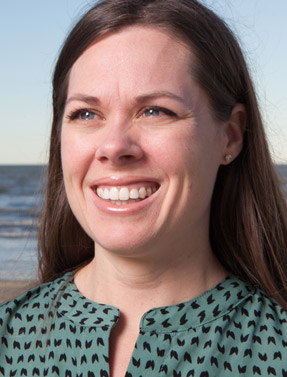 Kate Bonzon
Vice President, Climate Resilient Fisheries
Work
Areas of expertise:
Oceans Program, renewing fisheries
Description
Kate Bonzon is Vice President, Oceans Global Initiatives at Environmental Defense Fund. Kate leads a team of experts who are dedicated to reversing overfishing and restoring the world's ocean to abundance. They partner with fishing communities, scientists, governments and others to develop and implement solutions that lead to more fish in the ocean, more food for people and more prosperity for communities who depend on fishing for their livelihoods. Kate has created numerous tools that help advance sustainable fishing, is regularly called upon as an expert on fishing issues and has shared her expertise with partners in dozens of countries.
Kate holds an M.S. in Earth Systems with a focus in Marine Conservation from Stanford University and was a Kinship Conservation Fellow in 2003. While Kate has a deep love of the ocean, her greatest joy is her three little boys who keep her on her toes and fuel her passion to leave the world a better place.
M.S., Earth Systems (focus in Marine Conservation), Stanford University
B.A., Human Biology (focus in Global Environmental Ethics), Stanford University