About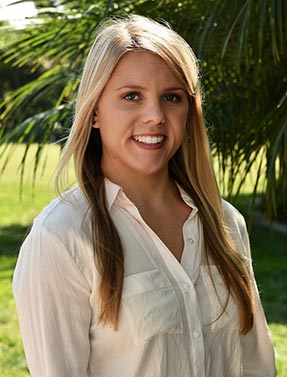 Valerie Miller
Director, Cuba Fisheries & Oceans
Work
Areas of expertise:
Shark Conservation, Latin America & the Caribbean, Cooperative Resource Management
Description
Valerie is the lead Manager of the on-the-ground work in Cuba for EDF's Cuba Oceans Team. In this position she manages a multi-national team of government, academic, and civil society partners to develop fisheries management and shark conservation projects in Cuba that can benefit the wider Gulf of Mexico and Caribbean region. She manages outreach support and capacity building activities for on-the-ground partners that connect fishers, scientists, and government leaders.
Valerie supported the Cuban government's development of a National Plan of Action for the Conservation and Sustainable Management of Sharks and continues to support its implementation.
Valerie has a M.S. in Human Dimensions of Natural Resources from Colorado State University (CSU) and El Colegio de la Frontera Sur in Mexico and a B.S. in Environmental Communication and Spanish from CSU.
Valerie has experience conducting social sciences research in Latin America including an evaluation of an agroforestry program as a strategy for climate change adaptation and improving livelihoods in Mexico. Prior to joining EDF's Oceans Program, Valerie coordinated and led environmental education and capacity building programs in the US and Latin America working with diverse institutions including the Center for Protected Area Management and Training at CSU, the Charles Darwin Foundation in the Galapagos Islands, and La Amistad International Park in Costa Rica.
Education
Master of Science, Human Dimensions of Natural Resources-Colorado State University, May 2012
Master of Science, Liderazgo en Conservación- El Colegio de la Frontera Sur (ECOSUR), May 2012
Bachelor of Science, Environmental Communication & Spanish- Colorado State Univeristy, May 2008