About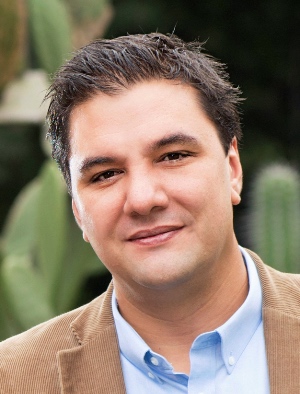 Pedro Zapata
Senior Director, Global Fisheries & Oceans Initiatives
Work
Areas of expertise:
Small-scale fisheries, fisheries policy, multilateral institutions, campaigns, blue economy.
Description
Pedro leads EDF's global strategic engagements to advance the Climate Resilient Fisheries and Oceans team's objectives, including developing and executing a strategy for shaping priorities at the highest levels of governance, such as the FAO, bilaterals and multilaterals, the Ocean Panel and more.
Pedro's academic background is in international development and natural resource management. During the last decade, he has worked mostly on marine conservation and policy issues from within different non-profit organizations.
Education
MSc Environment and Development, London School of Economics and Political Science.
Mangin, Tracey, Miguel Ángel Cisneros-Mata, Jennifer Bone, Christopher Costello, Steven D. Gaines, Gavin McDonald, Laura Rodriguez, C. Kent Strauss, and Pedro Zapata. 2018. "The Cost of Management Delay: The Case for Reforming Mexican Fisheries Sooner Rather than Later." Marine Policy 88 (February): 1–10. https://doi.org/10.1016/j.marpol.2017.10.042.
Munguia-Vega, Adrian, Renata Terrazas-Tapia, Jose F. Dominguez-Contreras, Mariana Reyna-Fabian, and Pedro Zapata-Morales. 2022. "DNA Barcoding Reveals Global and Local Influences on Patterns of Mislabeling and Substitution in the Trade of Fish in Mexico." Edited by Aldo Corriero. PLOS ONE 17 (4): e0265960. https://doi.org/10.1371/journal.pone.0265960.