About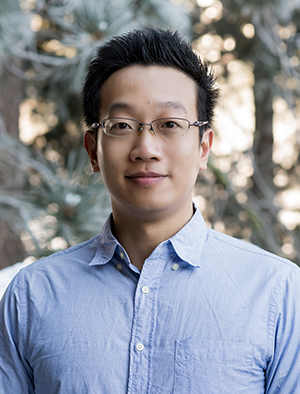 Fenjie Chen
Senior Manager/Representative, Japan Fisheries & Oceans
Work
Areas of expertise:
Fisheries policy, sustainability evaluation, fishery improvement.
Description
As the senior manager and on-the-ground representative for the EDF Japan Ocean and Fisheries team, Fenjie works with NGOs, government, fishery stakeholders, and research institutes to identify and overcome challenges to the implementation of sustainable fisheries in Japan. In addition, he assists local fisheries in building climate-resilient fisheries management through technology innovation, greater scientific understanding, and application of local and international lessons and best practices. Fenjie provides day-to-day supervision of the EDF Japan Ocean and Fisheries work and maintains close communication between EDF Japan and the US.
Before joining the EDF Japan, Fenjie worked for Ocean Outcomes (O2) for about five years focusing on fisheries improvement and seafood sustainability evaluations in North Asia (mainly China, Taiwan, and Japan). He led the O2 work in the Taiwan region. Prior to his O2 career, he worked at a research institute and highly regarded Chinese marine NGOs for fisheries management and conservation.
Fenjie is a Marine stewardship council (MSC) accredited technician. He enjoys ornamental fish breeding, line skating, and Karate in his spare time.
Education
Master of Science, Fisheries Resources Management, Hokkaido University (2014)
Bachelor of Science, Marine Biotechnology, Shanghai Ocean University (2011)
F. Chen. (2016) Survey of Mitre Squid Resource in Minnan-Taiwan Bank Fishing Ground and Suggestions for Sustainable Utilization. Fishery Information & Strategy. J. 2016,31(04)