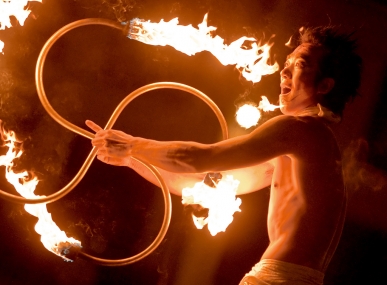 Chemicals that keep, say, your bed from bursting into flame probably sound like a good idea. (To paraphrase Frankenstein's monster: "Fire bad!"). Unfortunately, chemicals used as flame retardants don't actually protect us from fires, and recent research suggests that they may be dangerous for our health.
Those are two of the lessons learned from "Playing with Fire," a remarkable year-long investigative series published by the Chicago Tribune.
Last week,  Columbia University's Graduate School of Journalism  awarded the Tribune reporters responsible for the series —Patricia Callahan, Michael Hawthorne and Sam Roe – with the 2012 John B. Oakes Award for Distinguished Environmental Journalism. The award carries a $5,000 prize and citation and is given annually to an author or authors who make an exceptional contribution to the public's understanding of environmental issues.
"The chemicals in question are brominated flame retardants, chemicals produced in huge volumes and added to everything from furniture foam to TV and computer casings to myriad children's products," Environmental Defense Fund Senior Scientist Richard Denison wrote when discussing the first entry in the series last year. "The chemicals are persistent, bioaccumulative and toxic (PBTs) and have been detected in marine and terrestrial mammals, birds, fish, and invertebrates – not to mention people. They are strongly linked to a range of health and environmental impacts."
Chemical policy reform is long overdue in this country, and Environmental Defense Fund is proud to be part of the effort. Meanwhile, congratulations to the Tribune and its reporters!