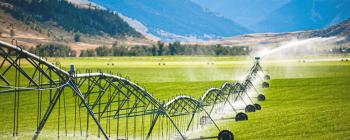 Making fresh water sustainable around the world
The problem: Roughly 1.7 billion people live in places where unsustainable water use threatens the health of ecosystems and limits access to the water communities need to survive and thrive. Climate change is making things even worse, accelerating a water crisis that is hitting historically marginalized communities the hardest.
What we're doing about it: We believe that long-term access to clean water is a right, not a privilege. So we're bringing together communities in the most water-stressed regions around the world — providing them with the policies, tools and data to manage their water supplies sustainably and support healthy ecosystems.
Our work making water supplies sustainable
Updates
Read the latest articles, blogs and press releases on water supplies.
Water supply resources
Dig deeper into our work with these resources for researchers, policymakers, journalists and communities.
Our clean water supply experts
We bring wide-ranging perspectives and skills to our water security work. Meet some of the people who make it happen.