From land, air and sea, transportation is the fourth-largest source of global climate pollution.
Clean transportation solutions will take us far:
By 2040, electric cars will cut U.S. climate pollution by 600 million metric tons annually — that's close to what Canada emits in a year.
Sustainable fuels, along with tech innovation and other upgrades, can drop the carbon intensity of flying by more than 80%.
The same kinds of innovations could cut shipping's impact on the climate by 95%.
This journey will lead to big results for stabilizing the climate and for cleaning the air. We're on the move.
Impact by the numbers
0

%

The percentage of greenhouse gas emissions in the U.S. that come from transportation, the country's biggest source of climate pollution

0

K

Number of lives saved by 2050 if all new heavy-duty trucks and buses sold in the U.S. release zero emissions by 2040

$

0

K

Amount the buyer of a new battery-powered electric vehicle bought in 2030 will save over the car's life compared to a gas-powered car
Our work
With our partners, and with science as our guide, EDF is revealing how transportation's emissions harm people and the climate — and the boldest ways to change course.
Our clean transportation experts
We bring diverse perspectives and skills to making transportation cleaner. Meet some of the people representing key parts of this work.
Staff perspective
It is both a social and environmental imperative to clean our transportation system.
Beia Spiller
Lead Senior Economist
Media contact
Keith Gaby
(202) 572-3336 (office)
Clean transportation resources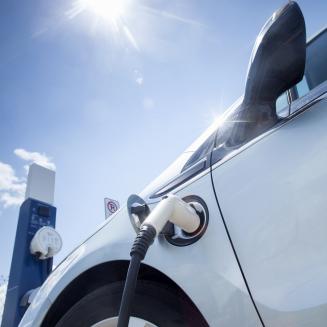 Take action
Help build a cleaner transportation future by urging Congress to support strong policies that will drive us forward.