Date published: May 24, 2018
In this fast-changing and competitive environment, reducing methane emissions from oil and gas operations is an increasingly important differentiator for companies wanting an edge. Leading operators are already tackling the problem with technology – and drawing attention from major investors and leaders within the industry.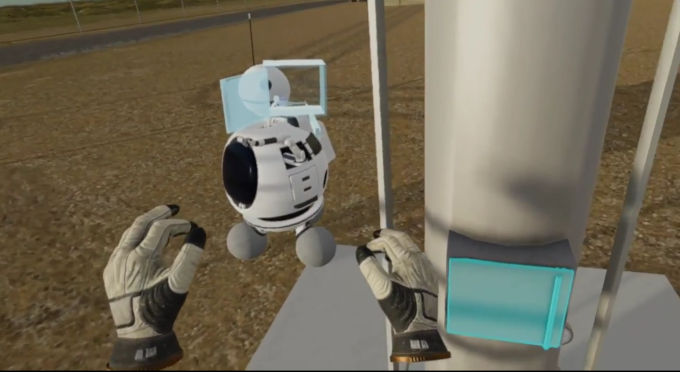 Video: EDF unveils "Methane CH4llenge" VR experience to showcase climate solutions.
Environmental Defense Fund (EDF) debuted the Methane CH4llenge, a new "find and fix" virtual reality experience, at the World Gas Conference to showcase how monitoring for methane leaks gives companies the ability to spot problem areas, identify savings opportunities, and measure their progress over time.
80x

Short-term warming power of methane over CO2.

75%

Industry's global methane emissions that could be feasibly cut today.
$4.2 trillionGlobal assets under management by investors calling for methane action.
Why methane?
Natural gas is widely marketed as a clean-burning fossil fuel, and producers anticipate it will play a leading role in a cleaner energy economy. Yet 125 billion cubic meters of methane (the main ingredient in natural gas) escape each year from oil and gas operations, according to the International Energy Agency (IEA) – threatening to undercut that future.
As countries and companies work to cut greenhouse gases, oil and gas methane emissions offer the fastest and most cost-effective reduction opportunity.
With the expertise of the industry, a stable and encouraging policy environment – and constructive challenge from EDF and others – we believe the methane challenge can be met.

Paul Jefferiss,

Head of Policy, BP
Why EDF?
EDF works with unexpected partners – including Shell, ExxonMobil and Schlumberger – to find innovative, science-based solutions to environmental challenges – and to advance the market for continuous monitoring and mobile methane monitoring technologies and oil and natural gas facilities.
We've coordinated extensive scientific studies with over 100 leading research institutions and energy companies to measure the scale and scope of U.S. oil and gas methane emissions – and to demonstrate the affordability and feasibility of solutions. We're also launching a new methane satellite to give both countries and companies robust data to address methane emissions.
Cooperation with groups like EDF can help shape and take methane science and innovation to a whole new level.

Bjorn Otto Sverdrup,

Senior Vice President of Sustainability, Equinor (formerly Statoil)