This space technology can cut climate pollution on Earth
The latest science warns that the window for preventing the most catastrophic global warming is closing fast. But we have a crucial opportunity to slow the rate of warming right now, even as we continue the transition to clean energy as quickly as possible.
Deep reductions in carbon dioxide emissions remain critical over the long term. But it turns out that methane emissions from fossil fuel operations, livestock production and other industries is responsible for more than 30% of current temperature rise.
Cutting these emissions is the fastest way to put the brakes on climate change. But tracking these invisible emissions can be hard.
That's the reason for MethaneSAT, a compact new satellite being built by a specially created new arm of EDF. MethaneSAT is specifically designed to locate, measure and track reductions in methane emissions virtually anywhere on Earth with greater precision than any other satellite.
First-of-its-kind satellite gets key data
The oil and gas industry is a leading source of methane emissions. From remote wellheads to gas utility lines, companies release at least 75 million metric tons a year — enough gas to produce electricity for all of Africa twice over.
Extensive research led by EDF suggests that oil and gas methane emissions in the U.S. are 60% higher than official EPA estimates.
To fully understand the problem — and drive the solutions — we need more and better data about:
How large methane emissions are.
Where they're coming from.
The biggest potential reductions.
Progress of those reductions over time.
MethaneSAT will provide high-precision global coverage, measuring not just methane concentrations but the rate it's escaping, from where and who is responsible. It will fill gaps left by other satellite systems, measuring large emission sources as well as those too small for other satellites to see.
Because it will focus only on methane, MethaneSAT will be quicker and less expensive to launch than the complex, multi-function satellites built by government space agencies, so we can get data sooner.
We're sharing the data to drive action
Like EDF's efforts using technological innovation to drive environmental change, the MethaneSAT mission is about turning data into action.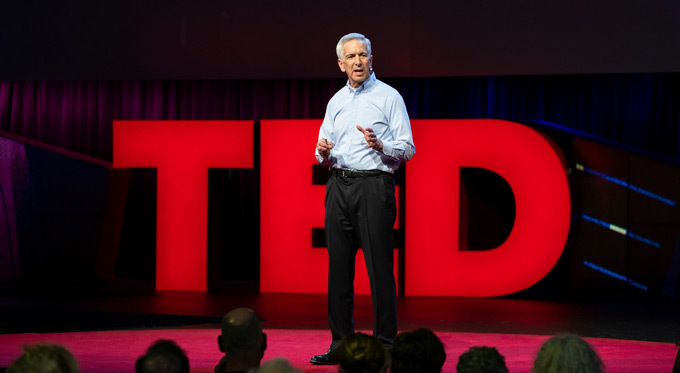 Video: Watch as EDF's president shares the vision of MethaneSAT in this TED Talk.
That data will be available to the public free of charge, so that stakeholders and the public can see and compare methane emissions by country or company. This unprecedented transparency will both enable and motivate faster reductions.
And it will give the public objective assurance that both industry and government are delivering reductions.
Fred Krupp, EDF's president, unveiled the idea for MethaneSAT in a 2018 TED Talk at TED's flagship event, as part of The Audacious Project, successor to the TED Prize.
The purpose of MethaneSAT is to serve as a critical resource for realizing our goal of reducing methane emissions from a diversity of sources, especially global oil and gas.
A 45 percent reduction in oil and gas methane emissions by 2025 would deliver the same 20-year climate benefit as closing one-third of the world's coal-fired power plants.
Cutting these emissions is the fastest, cheapest thing we can do to slow the rate of warming today, even as we continue to attack carbon dioxide emissions.
Drawing from expertise and research
MethaneSAT is due to launch in 2023. The team responsible for getting it off the ground includes Tom Ingersoll, a successful satellite entrepreneur with three decades of experience, and a long list of experts in spaceflight, remote sensing and atmospheric sciences.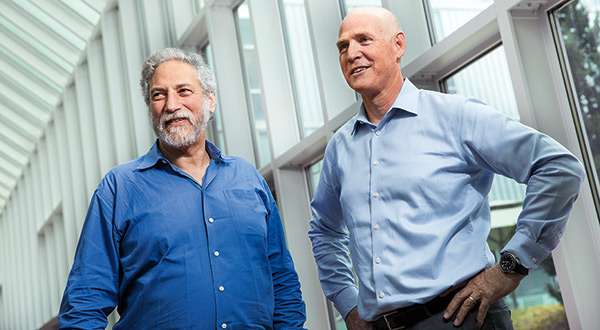 And the MethaneSAT team has partnered with Harvard University and the Smithsonian Astrophysical Observatory to develop the science required for the mission.
We've learned that emissions are much higher than either industry or government previously recognized, and occur across the supply chain.
The challenge is, the sources are intermittent, unpredictable and widespread, making it hard to predict where they'll occur.
That means ongoing monitoring and measurement are essential. By providing reliable, fully transparent data on a worldwide scale, MethaneSAT will help transform a serious climate threat into a crucial opportunity.
Date updated: September 11, 2023
Act when it matters most
Every day more than 60 people sign up for news and alerts, to find out when their support helps most. Will you join them? (Read our privacy statement.)
Donate to support this work