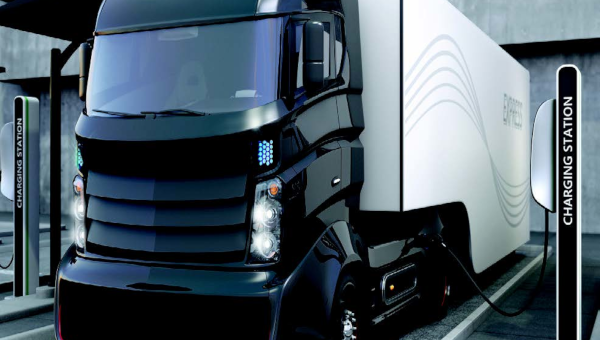 Date published: September 21, 2020
The transportation sector accounts for one-quarter of global carbon dioxide emissions. Urban cargo trucks burning dirty diesel are fouling the air with soot and climate pollution, and are responsible for nearly 10,000 people dying annually in the U.S. With fuel use from medium-sized and heavy-duty trucks increasing year over year – having a realistic chance to stop climate change means that zero-emission trucks must be the first, and by 2040, the only choice for new truck orders.
Making this happen will require strong national, state and local public policy—and significant commitment to zero-emissions trucks by fleet owners and manufacturers. Fostering awareness of the harm of diesel pollution among company executives, policy makers and community leaders is also key to getting clean trucks on the road. Join us to learn how new initiatives will enable electrification and efficiency in the transportation sector by stimulating investment and reducing emissions, resulting in health and climate benefits.
Moderator:
Felice Stadler, Vice President, Political Affairs, EDF
Speakers:
Timothy O'Connor, Senior Director, Energy Transition Strategy, EDF
Dr. Bakeyah Nelson, Executive Director, Air Alliance Houston
Coralie Cooper, Deputy Director, NESCAUM
Chris Nordh, Senior Director of Advanced Vehicle Technology and Energy Products, Ryder
Media contact
Karin Quimby
Director of Campaigns
202-716-1654
Email