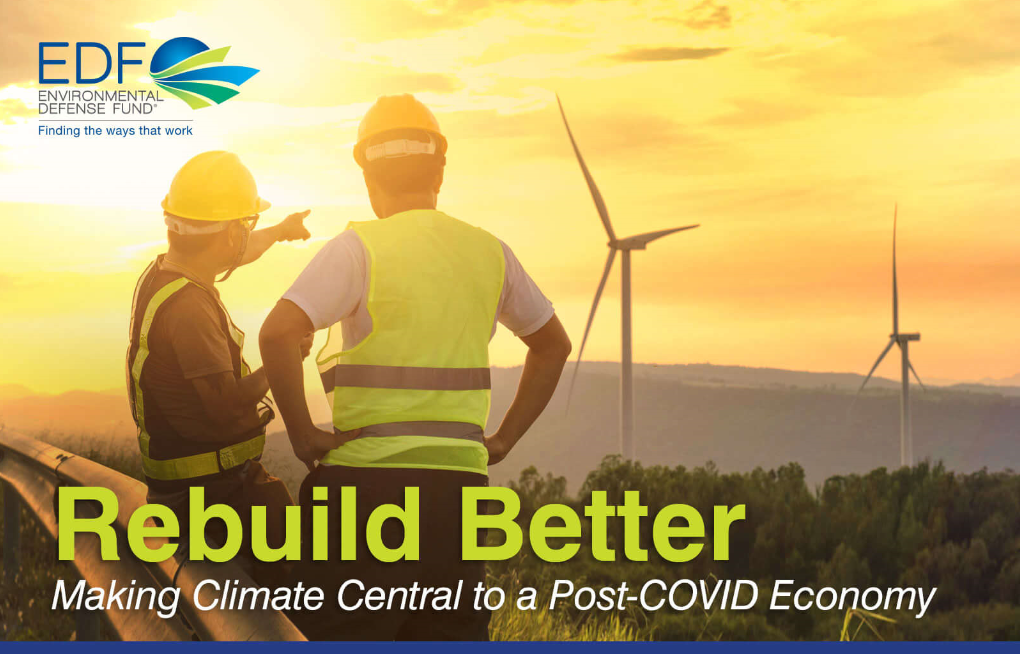 Date published: September 22, 2020
Decisions made in the coming months to revitalize the global economy will reshape the future of the planet. Investments in clean energy and climate solutions can and should play a central role in putting people back to work and building a more sustainable future.
Join EDF Senior Vice President of Climate Nat Keohane, Executive Director of EDF Europe Jill Duggan and a panel of international experts to discuss the steps major economies can take to green the global economic stimulus in a post COVID-19 world.
Featuring:
Jochen Flasbarth – Keynote Address, State Secretary for Environment (BMU) of Germany
Jill Duggan – Moderator, Executive Director, Environmental Defense Fund Europe
Nat Keohane – Introductory Remarks, Senior VP, Climate, EDF
Panelists:
Artur Runge-Metzger, Director, DG Climate Action, European Commission
Mary Nichols, Chair, California Air Resources Board
Dr. Amal-Lee Amin, Director, Climate Change, CDC Group
Zhang Yongsheng, Research Institute for Eco-civilization (RIEco), Chinese Academy of Social Sciences (CASS)