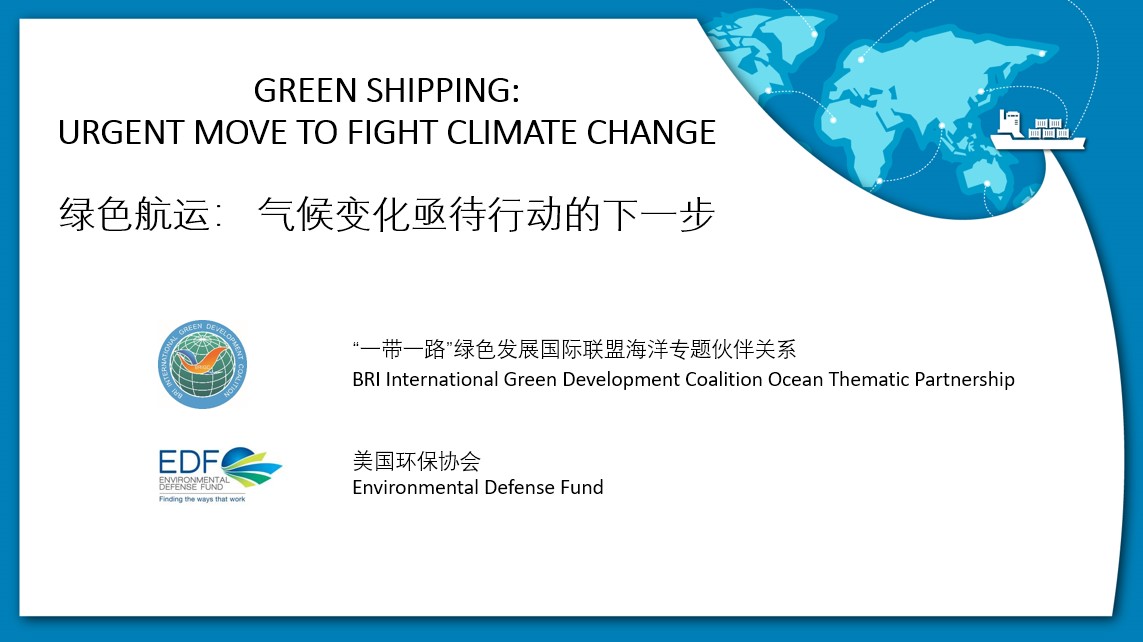 Click image to play video
Event recording: September 24, 2020
Well-known experts from around the world discuss green shipping after the coronavirus pandemic, including how the recovery and development of international shipping can meet the International Maritime Organization's (IMO) 2050 goal. This discussion focuses on:
Future development of international shipping and its recovery after COVID-19.
International shipping's pathway for achieving IMO's 2050 goal and the possibility of achieving an even more ambitious emission reduction target.
Case studies from regional and Belt and Road Initiative countries.
Opening Remarks:
Erik Solheim, Convener of the Advisory Committee of BRIGC, Senior Advisor of World Resources Institute
Camille Bourgeon, Technical Officer in the Marine Environment Division of the International Maritime Organization
Li Yonghong, Deputy Director General, Foreign Environmental Cooperation Centre, MEE, China
Panelists:
Aoife O'Leary, Director, International Climate, EDF Europe
Tore Longva, Principal Consultant, DNV GL
Liu Huan, Tenured Associate Professor in School of Environment at Tsinghua University, Newton Advanced Fellowship
Lu Xuyang, Vice Director, Urban Construction, Environment&Resources Commission, The Standing Committee of Shenzhen Municipal People's Congress
Media contact
Yin Yu
Project Manager of Communications
+861064097088
Email