About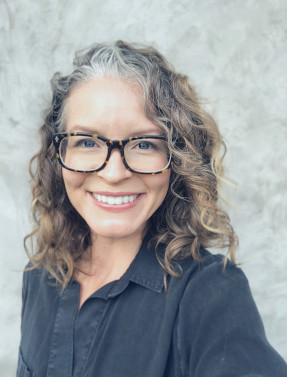 Vanessa Puig-Williams
Director, Texas Climate Resilient Water Systems
Work
Areas of expertise:
Water policy, water law, environmental law, groundwater management, conservation transactions, stakeholder engagement, endangered species
Description
As director of the Texas Water program, Vanessa Puig-Williams leads EDF's efforts to advance sustainable groundwater management in Texas. The program focuses on enabling the state's groundwater conservation districts to effectively manage groundwater resources, considering the long-term needs of all users. This includes rural communities, surface water users, and ecosystems that depend on groundwater or groundwater-dependent rivers and streams.
A Texas native, Vanessa is passionate about educating partners, funders and people about why Texas must sustainably manage our water resources to ensure a resilient future.
Vanessa Puig-Williams joined EDF in 2020, bringing more than a decade of experience working alongside conservation and landowner groups to protect critical groundwater resources in Texas.
Before joining EDF, Vanessa served as executive director and general counsel of the Trinity Edwards Springs Protection Association, a nonprofit focused on legal and policy initiatives to protect groundwater resources in the Hill Country. She spearheaded consensus-based legislation at the Texas Water Conservation Association and ultimately at the Legislature, initiating the development of stakeholder-driven science related to groundwater and surface water interactions in the Blanco River watershed, and developing joint funding proposals with other conservation groups. She has served on numerous boards, water associations and stakeholder committees, including the Wimberley Valley Watershed Association, the Austin One Water Working Group Onsite Water Reuse Subcommittee and the Travis County Citizens Bond Advisory Committee. Vanessa is a strong believer that water unites Texas.
Vanessa also spent three years litigating environmental enforcement suits as an assistant state attorney general.
Education
J.D., University of Texas Law School, Austin
B.A., History, and B.A., Geography, University of Texas, Austin
Why You Should Care About Groundwater Pumping in Hays County, Austin American-Statesman, June 25, 2019
The Endangered Species Act and Texas Law of Water Resources, Essentials of Texas Water Resources, (6th Edition)
Groundwater Conflicts in Unregulated Areas, Texas Water Journal, November 2016
Protecting Species or Hindering Development: How the Endangered Species Act Impacts Development on Western Public Lands, Environmental Law Reporter, November 2016
The Endangered Springflow Act, KBH Energy Center at the University of Texas, January 2015
The Conflict between Endangered Species and the State Water Plan, KBH Energy Center at the University of Texas, April 2014
Implementing SB 3, Adopting Environmental Flows in Texas, KBH Energy Center at the University of Texas, September 2013
On the Water Front

,

March 22, 2023

On the Water Front

,

January 10, 2023

Source

,

November 16, 2022

On the Water Front

,

July 20, 2022