Cutting methane emissions is the fastest opportunity we have to immediately slow the rate of global warming, even as we decarbonize our energy systems.
It's an opportunity we can't afford to miss.
Methane has more than 80 times the warming power of carbon dioxide over the first 20 years after it reaches the atmosphere. Even though CO2 has a longer-lasting effect, methane sets the pace for warming in the near term.
At least 25% of today's global warming is driven by methane from human actions.
Act now: Sign our petition to protect the climate from methane pollution
Why the methane moment is now
For many years, methane was overlooked in the climate change conversation. But scientists and policymakers are increasingly recognizing that methane reductions are crucial.
Slowing today's unprecedented rate of warming can help avert our most acute climate risks, including crop loss, wildfires, extreme weather and rising sea levels.
Atmospheric concentration of methane is increasing faster now than at any time since the 1980s.
Which means that now is the methane moment: Acting now to reduce methane emissions will have immediate benefits to the climate that reductions in carbon dioxide cannot provide on their own.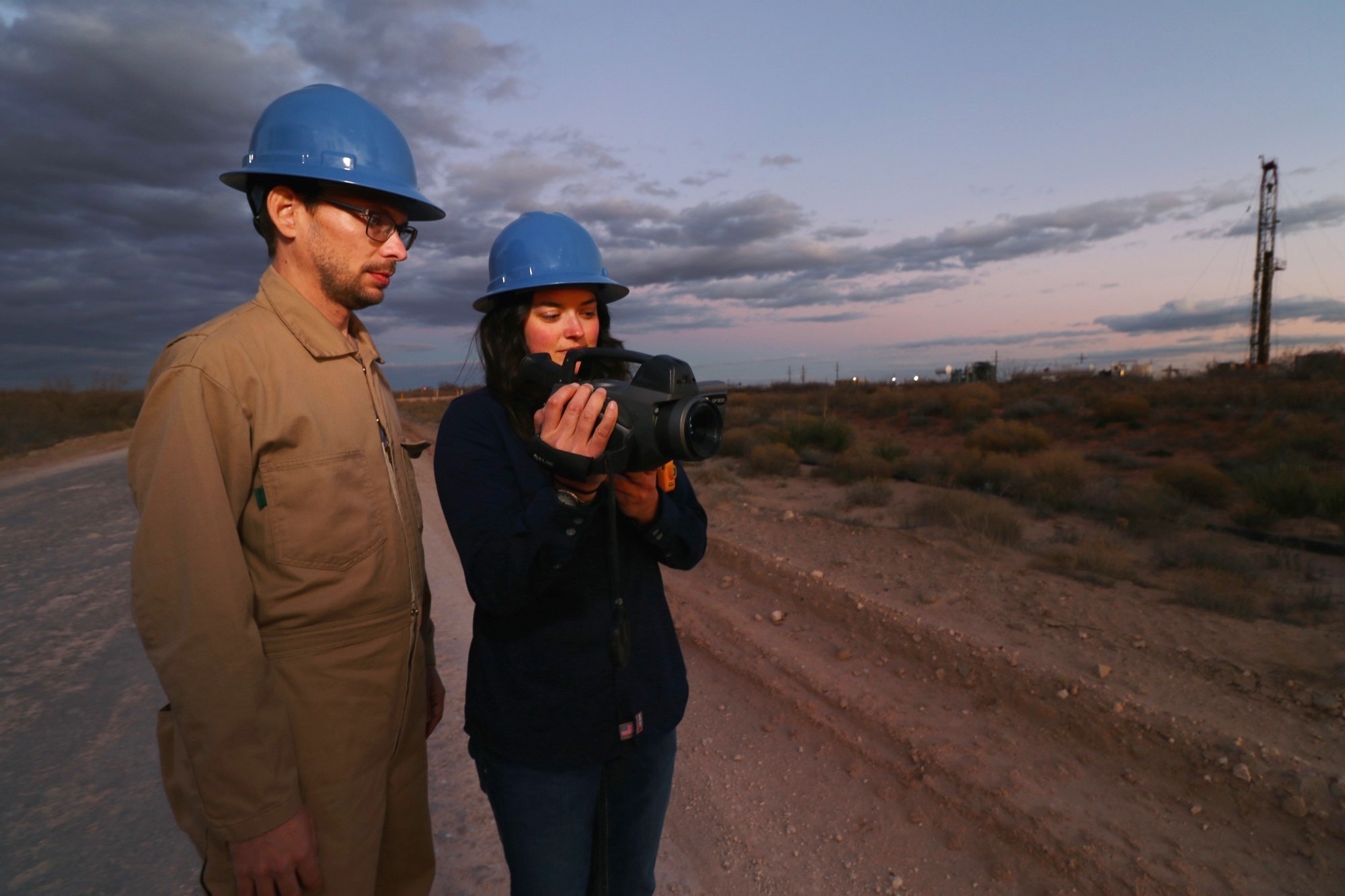 How can we fix the methane problem?
Until recently, little was known about where leaks were occurring, or the best way to fix them. In 2012, we kicked off a research series to better pinpoint leaks — and to find solutions. It is the largest body of peer-reviewed research on the issue.
A synthesis of the research found that the U.S. oil and gas industry was emitting at least 13 million metric tons of methane a year — about 60% more than the Environmental Protection Agency estimated at the time. The volume represents enough natural gas to fuel 10 million homes.
Today we have much better data on where the methane is coming from and how to prevent it. Ground-based measurement tools along with a growing number of satellites — including one being launched by our MethaneSAT subsidiary — are making it faster and cheaper than ever to locate, measure and reduce emissions.
In fact, the International Energy Agency estimates that worldwide, the oil and gas industry can achieve a 75% reduction using technologies available today — two-thirds of it at no net cost.
Act now: Sign our petition to protect the climate from methane pollution
Seeing leadership from the U.S.
As the world's largest oil and gas producer, the United States has both an opportunity and a responsibility to lead the way on reducing methane emissions. The good news: President Biden signed a bipartisan bill to reinstate Obama-era rules that reduce methane pollution from the oil and gas industry.
That not only undid one of the Trump administration's damaging climate rollbacks — it immediately reinstated critical protections for communities across the country.
Now, the EPA is advancing ambitious, next-generation methane safeguards to achieve even deeper cuts to this harmful methane pollution.
A closer look: Explore local leaks
Raising awareness about the scale and impact of methane emissions is essential to developing effective policy.
Our pilot project with Google Earth Outreach helped visualize the climate-damaging leaks found within local communities.
Our methane experts
We bring wide-ranging perspectives and skills to our work on methane. Meet some of the people who make it happen.
Staff perspective
Reducing methane emissions from the oil and gas industry is the fastest way to slow the rate of global warming we feel today.
Mark Brownstein
Senior Vice President, Energy
Media contact
Lauren Whittenberg
(512) 691-3437 (office)
(512) 784-2161 (mobile)
Resources
Dig deeper to learn about our pragmatic solutions to the methane problem.