Let me tell you about some people who are really struggling with the poor air quality these days — and what we can do to help them.
Liam Moore is a 4-year-old boy who lives in an East Las Vegas neighborhood that is home to many Latinos like him and his mom, Cinthia. There's little green space or shade in their community, which is near two major freeways.
That produces tons of air pollution, made worse by drifting smoke from the western wildfires that are exacerbated by climate change.
The air we breathe is in trouble — and so are we — but there are steps we can take to make it better.
Why climate change means more air pollution
If Liam goes out to play when the air quality is poor, he has trouble breathing and gets skin rashes. His mom, a field organizer with Moms Clean Air Force, knows that Latino children are 40% more likely to die from asthma than their white counterparts.
She often keeps Liam indoors and uses air filters to purify the air inside. "I'm really worried," she tells us.
Climate change is lengthening the wildfire season and increasing the frequency, severity and size of fires, which means more air pollution. Exposure to wildfire smoke causes many negative health impacts, including exacerbating asthma, which can lead to emergency room visits, hospitalizations and an increased risk of heart attacks and death.
Children, seniors, pregnant women and people with cardiovascular disease or respiratory conditions like chronic bronchitis are especially vulnerable.
Poor air quality makes asthma worse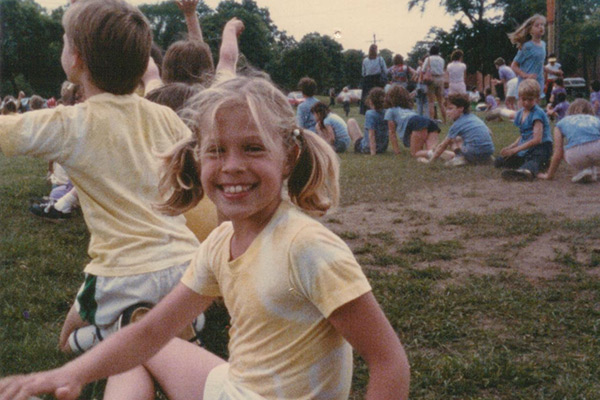 I know how tough it can be. As a child, I had chronic asthma and struggled to breathe. Weekly visits to the allergist were as routine as playing sports or going to school. I never left home without my inhaler.
I probably got asthma from the smoke emitted by the wood stove my parents used to heat our house. I was lucky — I outgrew the asthma. My heart goes out to those who are still reeling from poor air quality today.
They are people like Aaron Rogosin, a commercial photographer in Portland, Oregon, who has asthma.
These days, he protects his health by wearing a respirator outdoors because of the fires burning in Oregon. He caulked his windows and runs three fans with filters over them to trap the smoke and soot. After a few hours, they turn black.
"Being able to breathe is something we take for granted," he tells us. "But the moment that gets put in jeopardy, it becomes an all-consuming reality you can't avoid. ... It's oppressive. We can't escape it.
"There's no way these fires aren't going to have a bigger and bigger impact on people, more consistently and more frequently," he says.
Some communities face more air pollution
That's especially true for communities of color. A recent study from EDF and George Washington University found major disparities in rates of childhood asthma caused by inequities in air pollution exposure in the San Francisco Bay area.
Neighborhoods with higher percentages of residents of color experienced, on average, double the rate of asthma from traffic-related air pollution compared with predominantly white neighborhoods.
These neighborhoods often have fewer trees and are hotter — and people who work outdoors don't have the luxury of air conditioning and indoor air purifiers.
Here's how to protect your family and our future
There are steps we can take to mitigate the worst effects of air pollution on our health and that of our families:
To avoid a future where the health impacts of wildfires become even more devastating, we must take action on climate change now.
Tell the Biden administration to announce a bold plan to eliminate pollution by 2035 and to ensure that over half of new vehicles sold by 2030 are zero-emitting.
As Aaron says, "We have to stand up and take action today because otherwise there won't be a next generation."