Why new technology is critical for tackling air pollution around the globe
Photo credit: Vlad Busuioc
Our pioneering work with Google in Oakland and Houston shows that levels of air pollution vary much more widely than was previously known.
We now know that levels of air pollution can vary by up to eight times within one city block — and that living in areas with the most elevated levels increases heart attack risk in the elderly by 40 percent, similar to a history of smoking.
Also, new satellite data shows that 24 million more Americans — twice as many than previously thought — live in areas with unhealthy air, making it more important than ever to address the air quality problem.
So EDF and partners like Google Earth Outreach are piloting a range of studies from Oakland to London featuring new, lower-cost air quality sensors, to help us map air pollution at the hyperlocal level. This new generation of air quality sensors can be mounted on cars, trucks and even bicycles — or in denser stationary networks than previous monitors.
Mobile sensing offers block-by-block insight

For a pilot project in Oakland, California, Aclima outfitted Google Street View cars with air quality sensors to gather air pollution data at street level, where people are actually breathing the air.
This new methodology allowed us to collect much more data at a level of detail that was nearly impossible before — and showed just how much pollution varied over very short distances.
| | Low-cost sensors | High-grade sensors |
| --- | --- | --- |
| Stationary | Can be mounted on buildings and poles, virtually anywhere | Durable, providing a stable picture, operational 24/7 |
| Mobile | Scalable for fleets or individuals. Provides wider coverage. Data must be analyzed for quality control | Like the EDF/Google Earth Outreach project: reliable, stable data with wide-scale coverage |
The various types of sensors we're testing and some of their characteristics.
In Oakland, people are already using the data from our study to push for emission reductions under a new air quality law that seeks to reduce pollution in California's most affected neighborhoods.
Breathe London extends this approach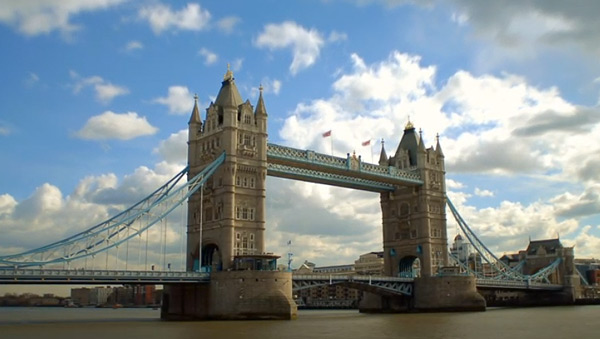 Watch video: The Breathe London project is measuring Londoner's daily exposure to air pollution.
In January, 2019, the Mayor of London, EDF, C40 (an international consortium of 90 cities tackling climate change) and a host of partners launched Breathe London, an ambitious project that will measure and map Londoners' daily exposure to air pollution using a network of advanced air pollution sensors deployed across the city.
Breathe London shows how effective, sometimes unlikely partnerships are essential to unlocking the power of this new data to surface and solve the most serious problems, and then commit to taking those solutions to scale.
Seeing pollution mapped this way makes us better advocates for cleaner air and smart development choices.

Elena Craft,

senior health scientist at EDF
Taking the model to cities worldwide
It is now possible to generate detailed, street-by-street maps of air pollution for almost any city, which means that this London model can be replicated in cities around the world to drive transformative environmental change.
London — data collection started
Sensor types: Mobile sensors on Google Street View cars and stationary sensors on buildings and lampposts.
Goal of research: Use London's existing monitoring networks to test the value of a lower-cost sensor network and provide hyperlocal air pollution data to the public.
Status: Driving in progress. Learn more at Breathe London »
Houston — data analysis complete
Sensor types: Low-cost mobile sensors on city fleet vehicles, as well as mobile sensors on Google Street View cars and stationary sensors.
Goal of research: Understand how sensors work on city vehicles in a larger geographic area so approach can be taken to scale, test new sensor types and increase number of pollutants detected.
Status: Data collection and analysis complete. Learn more »
Oakland — projects complete
Sensor types: Mobile sensors on Google Street View cars and stationary sensors on homes, businesses and lampposts.
Goal of research: Learn how to interpret millions of sensor readings and make health risks visible so communities can advocate for cleaner air.
Key insight: Pollution varies significantly from block to block and over time.
Status: Data collection and analysis complete. View the maps »
Get innovation updates
We'll send regular updates about developments in technology, science and the environment.