Editor's note Aug. 22, 2016: This post has been updated to reflect, among other things, the historic methane reduction and clean energy announcement by the United States, Canada and Mexico in June of this year. 

Environmental Defense Fund has long argued that methane, that "other important greenhouse gas," should be part of any serious discussion about national and global climate action. This year, we're finally having that discussion.
Thanks to a confluence of recent events in the United States and beyond, methane – which today accounts for one-quarter of the warming Earth is experiencing – has become a topic of global conversation. All we need now is the will to act.
We know affordable and effective solutions exist to prevent, detect and repair leaks in the oil and gas sector. Here are four reasons I believe this may finally be the year we begin to take truly comprehensive measures to address methane pollution, one of our most serious climate challenges today.
1) Aliso Canyon disaster energizes efforts
The Aliso Canyon disaster is the poster child for what happens when dilapidated oil and gas infrastructure meets poor maintenance, weak regulations and lax oversight.
The methane that leaked from Aliso Canyon between October 2015 and February 2016 has the same 20-year climate impact as burning nearly a billion gallons of gasoline. Our infrared videos of the plume made the crisis visible to millions. And helicopter flyovers of more than 8,000 well pads show that leaks can and do happen anywhere.
During the leak, and even now as the clean-up of the Aliso Canyon disaster continues, no one can deny that this single event helped focus the nation's attention on the methane problem and lack of industry oversight. As a result, natural gas storage facilities are now getting a closer look
A federal multi-agency task force is leading the first-ever review of the nation's 400-plus, aging underground storage facilities. Such efforts are in tandem with new rules now underway to make operators monitor and maintain their equipment.
As Energy Secretary Ernest Moniz noted recently, "Regrettably, there's a broader theme than Aliso Canyon."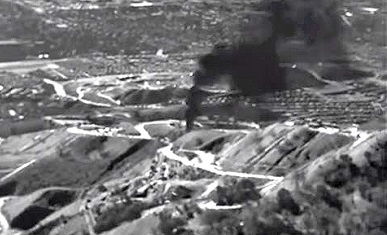 2) States take methane action into own hands
Colorado was the first state to regulate oil and gas pollution, and its efforts are yielding a significant decrease in methane emissions at low cost.
California, the nation's second-largest user of natural gas is not far behind. By the end of the year, the state should have a comprehensive new program in place to stop leaks from the well to the household, making it the first state anywhere to do so.
In Pennsylvania, Gov. Tom Wolf recently announced nationally leading controls and more frequent monitoring and repair for wells, pipelines, compressors and other infrastructure to capture methane leaks. Importantly, these proposed protections would cover more than 5,000 wells and facilities already operating. 
And in Ohio, a new state permitting policy requires natural gas companies to check facilities for leaks on a quarterly basis, using infrared cameras or handheld analyzers – and to quickly fix the leaks they find.
Many of the cost-effective technologies already at work – which can cut methane pollution in half over the next few years – were, in fact, developed in Ohio.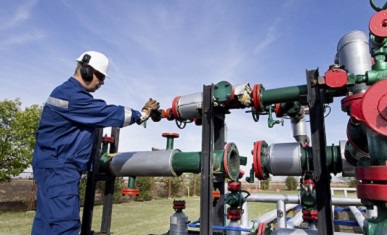 3) Unprecedented federal rules set new course
New federal regulations will step up monitoring of new oil and gas infrastructure nationwide. 
But addressing future facilities doesn't help us with the emissions that already exist. Recently revised estimates from the U.S. Environmental Protection Agency show that the oil and gas industry pumps more than 9.8 million metric tons of methane into the atmosphere every year. That's 34 percent higher than the agency's previous estimates.
So in March, President Obama also committed to rapidly curbing methane emissions from existing operations. The EPA is in the early stages of researching and crafting this new rule.
Meanwhile, a separate rule addressing methane pollution and waste from already-existing facilities on public and tribal lands administered by the Bureau of Land Management is moving forward.
Collectively, these actions will have a real impact on emissions and help us slow the pace of global warming.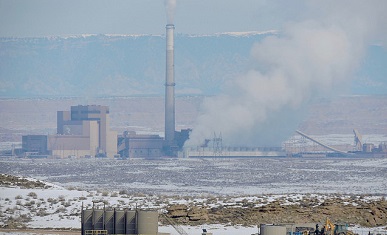 4) U.S. and Canada methane pact inspires world
In June, the leaders of the United States, Canada and Mexico announced historic agreements to source half of the continent's electricity from clean energy by 2025, and to cut methane emissions from oil and gas industries by up to 45 percent below 2012 levels by 2025.
The central place of methane in this new pact – and as a top priority for all three governments – underscores the growing international momentum on the issue. 
Oil and gas production carries a responsibility to deal with the impacts that follow – to protect our environment, but also so we can ensure that natural gas accelerates, rather than impedes, our transition to a lower-carbon, clean energy future.
Let's make 2016 the year we, as a global community, realize and act upon this responsibility.