Billions of people around the globe depend on the oceans as a source of food and livelihoods, but some fisheries are under increasing pressure from overfishing. A major factor is a lack of reliable data about fishing activity.
New technologies that leverage the power of artificial intelligence and machine learning to better estimate fishing activity are now being deployed, giving managers another tool they can use to build on sustainable fisheries management already underway. One such effort is the SmartPass initiative that harnesses smart cameras to estimate fishing effort.
Strengthening a critical ocean resource
Fisheries around the world provide significant nutritional, social and economic benefits. But, limited or inaccurate fisheries catch data can threaten the sustainability and productivity of fisheries.
SmartPass is an electronic monitoring approach that builds upon existing frameworks and aims to resolve these data gaps. SmartPass uses shore-based camera systems coupled with machine learning to identify, classify and enumerate fishing vessels to determine how many vessels are fishing — and therefore better understand total catch. This can be shared with managers to efficiently and effectively manage fisheries for greater sustainability and productivity.
All fisheries can benefit from more efficient data collection systems. With high-tech tools like those employed in the SmartPass approach, managers can make better decisions about fishing activity. Timely, accurate and reliable scientific data can help drive sustainability and adaptability, which can also help drive climate resilience. Modernizing data collection tools and techniques is an important part of ongoing efforts to make fisheries more sustainable, resilient and productive.
SmartPass: Tech to help manage fisheries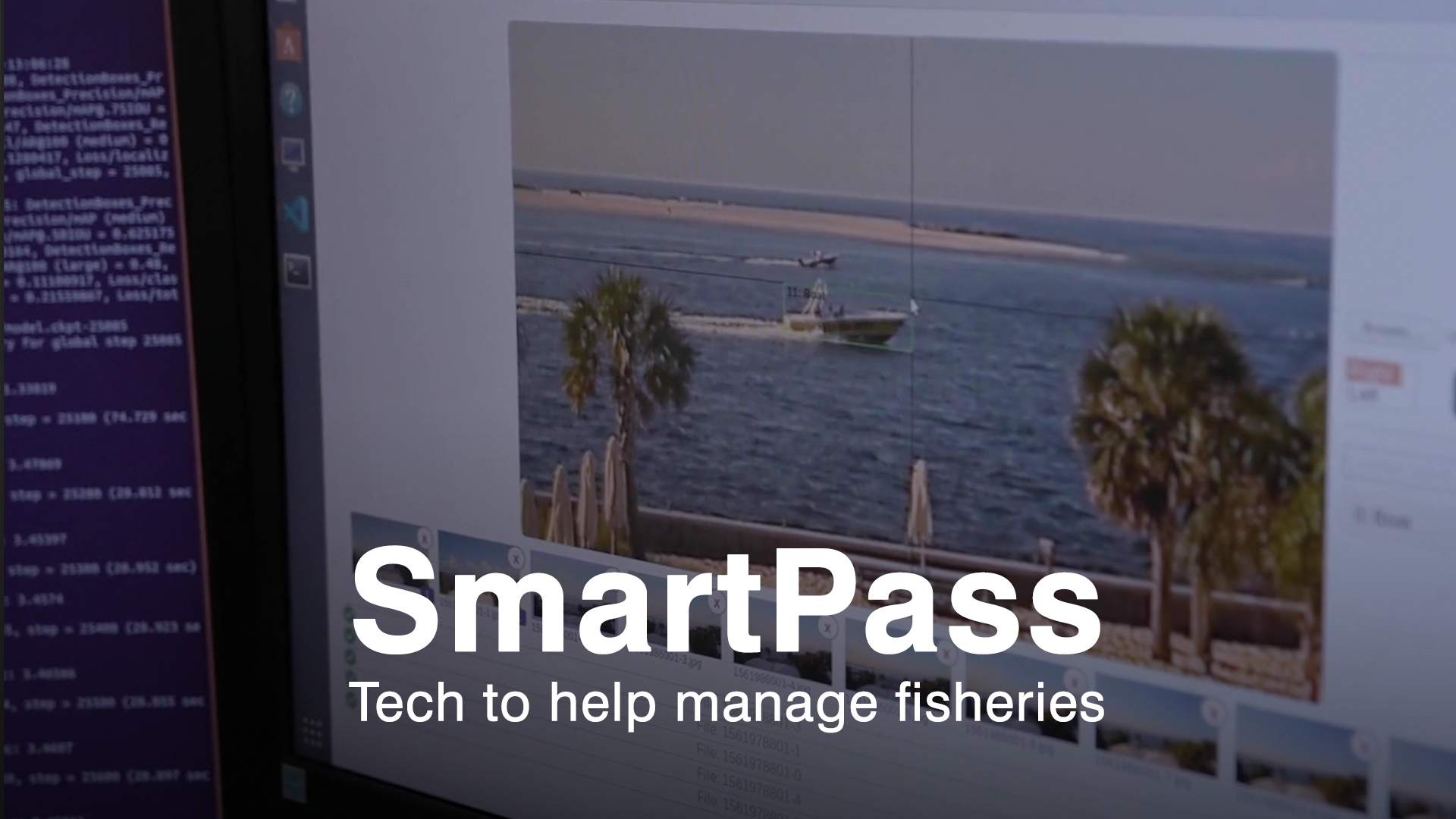 Fisheries are in the middle of a digital revolution. Technologies like SmartPass are being created to solve the world's fisheries challenges — or improve already sustainable fisheries — through use of modern tech and the collection of accurate, timely data. Watch the video for more.
An innovative approach for ensuring timely, accurate data
Recreational and commercial fisheries provide significant public value worldwide — making timely, robust and accurate fisheries data necessary to ensure sustainability of fish stocks so that people and nature can prosper together.
SmartPass, and a suite of other modern, innovative technologies, underscore the role technologies can play in sustainable management of ocean resources. And with more efficient, effective management, a more sustainable, climate-resilient future is possible worldwide.
The role of modern technologies in fisheries is an exciting new frontier.