About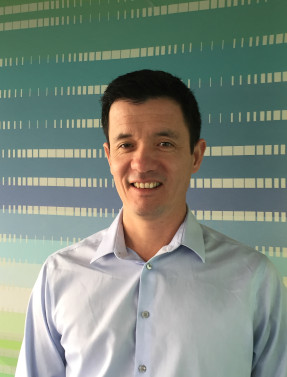 Christopher Cusack
Director, Oceans Technology Solutions
Work
Areas of expertise:
Fisheries Economics, Technologies for Fisheries Management, The Blue Economy, Fisheries Science
Description
Chris works on the Ocean Technology Solutions team in EDF's Oceans Program and is focused on identifying, developing and implementing technological solutions to the most pressing challenges facing our global fisheries. Chris leads practical oceans and fisheries technology pilots work through EDF's Smart Boat Initiative and also works to create the conditions for technology uptake at scale by increasing the direct and indirect benefits that fishermen and other stakeholders gain from technology use.
Chris moved to Alaska fresh out of high school to pursue his love of all things fishing and spent the next three summers working in the salmon industry as a cannery worker and fisherman while completing his BSc in Oceanography with marine biology. After college Chris went back to Alaska and became a fisheries biologist in the North Pacific groundfish fishery spending over 1200 days on vessels and shoreside plants. Chris then moved to Oregon to pursue a doctorate in applied economics at Oregon State University and found the study of people eminently more interesting than the study of fish. Chris completed a post-doctoral fellowship at EDF under Dr. Rod Fujita and is now a member of EDF's Oceans Program. Chris still loves to fish.
Education:
BSc, Oceanography with marine biology, University of Southampton, U.K.
Ph.D., Applied Economics, Oregon State University, U.S.A.
R. Fujita, C. Cusack, R. Karasik, H. Takade-Heumacher, C. Baker. Technologies for Improving Fisheries Monitoring. Environmental Defense Fund, San Francisco. (2018b). 75 pages.
R. Fujita, C. Cusack, R. Karasik, H. Takade-Heumacher, Advancing Global Implementation of Electronic Methods for Fishery Monitoring and Enforcement: A Supplement to the Catch Share Design Manual. Environmental Defense Fund, San Francisco. (2018a) 75 pages.
Sylvia, Gil, Michael Harte, and Chris Cusack (2016). "Challenges, Opportunities, and Costs of Electronic Fisheries Monitoring". Report for Environmental Defense Fund, 123 Mission st, San Francisco, CA, 94105. Online at: http://www.edf.org/sites/default/files/electronic_monitoring_for_fisheries_report_-_september_2016.pdf
Bhatt, Tejas, Chris Cusack, Benjamin Dent, Martin Gooch, Dick Jones, Rosetta Newsome, Jennie Stitzinger, Gil Sylvia, and Jianrong Zhang. "Project to Develop an Interoperable Seafood Traceability Technology Architecture: Issues Brief." Comprehensive Reviews in Food Science and Food Safety 15, no. 2 (2016): 392-429.
Sylvia, Gil, Chris Cusack, and Josh Swanson. "Fishery cooperatives and the Pacific Whiting Conservation Cooperative: Lessons and application to non-industrial fisheries in the Western Pacific." Marine Policy 44 (2014): 65-71.
Chris Cusack, Michael Harte, and Samuel Chan "The economics of invasive Species" A report prepared for the Oregon Invasive Species Council, 2009. Online at: http://seagrant.oregonstate.edu/sites/seagrant.oregonstate.edu/files/sgpubs/onlinepubs/g09001.pdf
Contributing author of "Economic and Policy Analysis of a Fixed Term Auction-Based Individual Fishing Quota proposal for the West Coast Limited Entry Groundfish Trawl Fishery" A report prepared for the Pacific Fishery Management Council, September, 2008.