Extreme heat from climate change has worsened heat waves beyond what we were prepared for. But we can still rein in climate chaos — if we do what's needed to meet this moment.
The U.S., Mexico, Canada, Eastern Europe, Russia. Climate change is scorching the globe, including areas previously thought to be low risk.
And the firsts keep coming: all-time highs across a record number of cities,
all-time record-high days in succession, plus unheard-of high nighttime lows that take an especially brutal toll on those without air conditioning, older people and anyone with health issues.
Never in the century-plus history of world weather observation have so many all-time heat records fallen by such large margins than in June-July 2021's historic heat waves in western North America.
Extreme heat by the numbers
0

% Heat-related deaths across the globe in the past 30 years that can be attributed to
climate change

0

Max life expectancy (years) of the U.S. power grid when it was built 70 years ago — not even accounting for today's stresses

0

%

Jump in the annual number of "excessive heat" days (104F+) possible across the 40 largest U.S. cities by midcentury
How greenhouse gases fuel heat waves
There is a clear connection between climate change and heat waves: Climate change has likely doubled the probability of heat waves globally since the 1950s.
In addition to trapping heat in the atmosphere, climate change can make heat waves worse via changing air patterns that set up ideal conditions for "heat domes," where hot air is trapped on Earth's surface by high pressure buildup in the atmosphere.
And new research shows that the deadly temperatures of the June-July 2021 heat waves in the western U.S. would have been virtually impossible without human-caused climate change.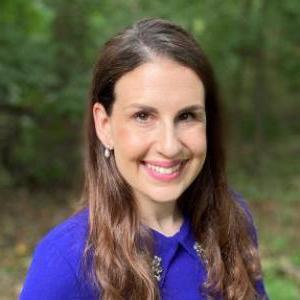 Hotter air means more — and more persistent — droughts in already drought-prone areas due to increased evaporation. Across the western U.S., the overall extent of drought is at its highest level since the U.S. Drought Monitor began in 2000. That will likely trigger even more and worse wildfires than the catastrophic blazes we've already seen.
For farmers and others who work outdoors, extreme heat endangers their livelihoods as well as their health. And rising temperatures threaten the availability of food for everyone by increasing the likelihood of crop failure as well as the spread of non-native insects and insect-borne diseases that attack people, plants and animals.
For personal and public-health planning, it's important to keep in mind that sweat doesn't cool you — evaporation does. And humidity reduces evaporation. At just 70% humidity, a usually manageable 96F turns into a heat index (heat + humidity = effective heat) of 126F. And that's in the shade. Full sunshine can add 15 degrees to the heat index — turning a 70% humidity, 96-degree day into a 141-degree day in terms of sweat's ability to do its job.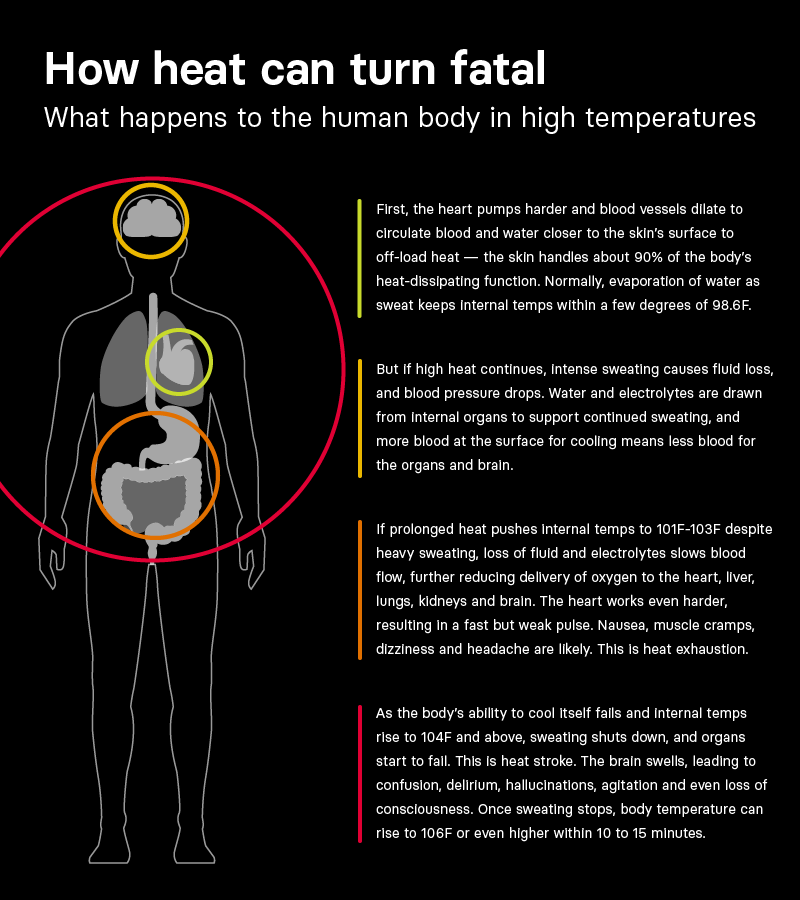 It's not too late — if Congress acts quickly
At this point, small steps will not get us where we need to be. We must eliminate greenhouse gas emissions aggressively, without delay, and remove the excess carbon in the atmosphere that is driving these ever-more-destructive changes in our climate.
To do that, Congress must pass bold climate, clean energy and jobs legislation.
But members of Congress will act only if constituents like you insist on it. Let them know, today, that you won't allow them to miss our last chance to choose a better future.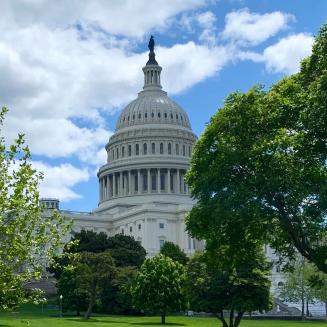 Make your voice heard
This is our moment to go bold on climate and set a path toward a cleaner, safer, healthier world that will protect our families and future generations.