About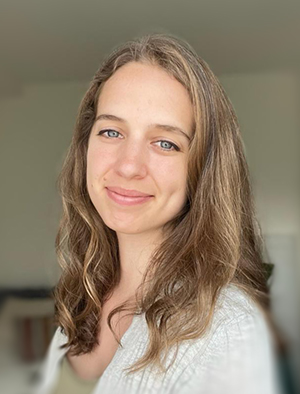 Marika Jaeger
Lokey Fellow, Climate Smart Agriculture
Work
Areas of expertise:
Climate adaptation and resilience, social-ecological systems, sustainable agriculture
Description
Marika works on agricultural resilience and adaptation in the face of climate impacts. Her work is focused on understanding and addressing barriers and pathways to a more resilient cropping system in the U.S. Her work also includes elevating the growing health threat of heat to farmworkers in the U.S., a major health and environmental justice issue.
Prior to joining EDF, Marika's work focused on social-ecological systems conservation in Latin America, climate adaptation, and pro-environmental behavior. She worked with Stanford researchers at the Stanford Social Ecology Lab, as well as researchers across institutions to try to better understand pro-environmental behavior, climate adaptation and resilience, and human impacts of climate events. She also worked with Prof William Durham on the creation of his book, Exuberant Life, which examines ecosystem conservation in the Galapagos.
Education
B.A., Human Biology, Stanford University
M.S., Earth Systems, Stanford University
Santana, Francisca N., Stephanie L. Fischer, Marika O. Jaeger, and Gabrielle Wong-Parodi. "Responding to simultaneous crises: communications and social norms of mask behavior during wildfires and COVID-19." Environmental Research Letters 15, no. 11 (2020).