EDF's Economic Advisory Council, launched in September 2014, is comprised of some of the best minds and includes top academics, applied policy economists and practitioners. Together we can expand our impact.
Resources for the Future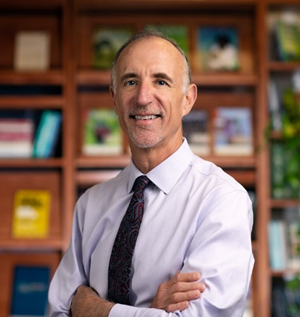 Steeped in U.S. cap-and-trade and energy policy design, Dallas is one of the nation's foremost experts on environmental regulation in the electricity sector. He has worked on creating a more efficient method for controlling air pollution. He also studies electricity restructuring, competition, and economic deregulation. He is particularly interested in incentive-based approaches for environmental regulation, the most notable of which is a tradable permit system, and recently has studied ways to introduce greater cost-effectiveness into regulation under the Clean Air Act. He serves as Darius Gaskins Senior Fellow at Resources for the Future.
Frank Convery
Frank's research and teaching has concentrated on how to mobilize markets to protect and enhance the environment. His work has involved promoting such policies where they do not exist. Once they have been implemented, his focus is on understanding how they work, and to what environmental and economic effect. At the European level, he has had a particular interest in the European Union Emissions Trading Scheme (EU ETS) exemplified by his leadership of the European Union's research network on emissions trading and his book (with Ellerman and de Perthuis) - Pricing Carbon: the European Union Emissions Trading Scheme, Cambridge University Press, 2010. In Ireland, he is associated with the promotion and understanding of the plastic bags levy, pay by weight for waste, and the carbon tax. Frank is EDF's Chief Economist Emeritus.
Princeton University
Janet Currie is the Henry Putnam Professor of Economics and Public Affairs at Princeton University and the Co-director of Princeton's Center for Health and Wellbeing. She also co-directs the Program on Families and Children at the National Bureau of Economic Research. She is a former President of the American Society of Health Economics, has served as the Vice President of the American Economics Association, and is a member of the National Academy of Sciences, the National Academy of Medicine, and of the American Academy of Art and Sciences. She is a Fellow of the American Academy of Political and Social Science, the Society of Labor Economists, and of the Econometric Society. She was named a Nomis Distinguished Scientist in 2018. Currie is a pioneer in the economic analysis of child development. Her current research focuses on socioeconomic differences in health and access to health care, environmental threats to health, and the important role of mental health.
Columbia University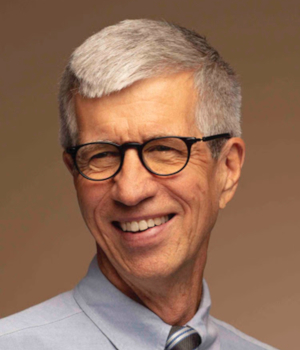 Kent is the Senior Vice Dean of Faculty Affairs and the Jean-Marie Eveillard Professor of Business at Columbia Business School. Kent has also been a faculty member at Northwestern University, the University of Chicago and the University of British Columbia, and served as a managing director, head of equity research for the Quantitative Investment Strategies group, and co-chief investment officer at Goldman Sachs Asset Management. He has both taught and published research in the area of environmental economics, and specifically on the topic of carbon pricing as a policy response to climate change. Kent's academic publications have received numerous awards. He has served as an associate editor for the Journal of Finance, as a director of both the American Finance Association and the Western Finance Association.
Georgetown University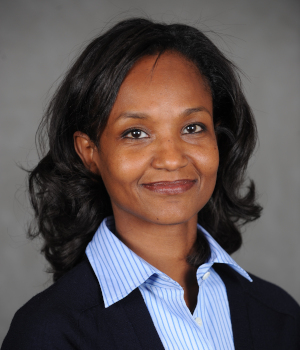 Nada Eissa is Associate Professor of Public Policy and Economics, and Research Associate at the National Bureau of Economic Research (NBER). From 2005-2007, she served as Deputy Assistant Secretary of the Treasury for Economic Policy. Professor Eissa's research examines how tax and transfer policy affects work and family formation decisions, and in turn what these behavioral responses imply for how programs should be designed. Her current research has expanded into education; including evaluating the Washington D.C. Scholarship Program, the first federally-funded school-voucher program in the United States; and the impact of school choice on academic performance in public schools. Professor Eissa is a recipient of the National Tax Association's Outstanding Doctoral Dissertation in Government Finance and Taxation (1995). She is also a member of the National Academy of Social Insurance.
Vrije Universiteit Amsterdam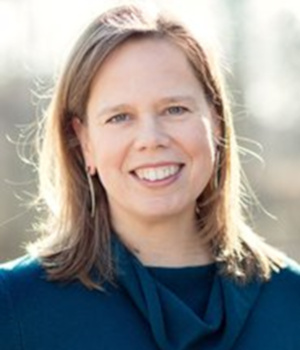 Carolyn Fischer holds joint appointments as a professor of environmental economics at the Vrije Universiteit – Amsterdam and as a Canada 150 Research Chair in Climate Economics, Innovation and Policy at the University of Ottawa. Fischer is an expert on environmental policy instrument design, including emissions pricing, cap-and-trade, performance standards, renewable energy support mechanisms, and third-party labelling schemes. She is also a senior fellow with Resources for the Future (RFF) and with the European Institute of Environmental Economics (EIEE). In addition, she is a Council Member for the European Association of Environmental and Resource Economists (EAERE).
Cornell University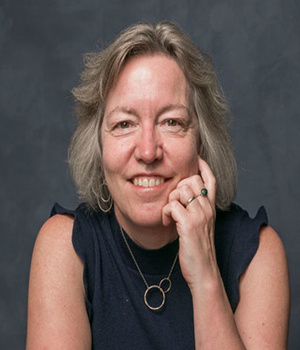 Catherine is a Tisch University Professor in the Dyson School of Applied Economics and Management and Faculty Director at the Atkinson Center for a Sustainable Future at Cornell University. She is past Director of the Center for Agricultural and Rural Development at Iowa State University where she also held the President's Chair in Environmental Economics. She was elected to the National Academy of Sciences in 2015. Kling has published nearly 100 refereed journal articles and books chapters which have received over 8000 (google scholar) citations and is the editor of the Review of Environmental Economics and Policy. She specializes in the economic valuation of ecosystem services and integrated assessment modeling for water quality modeling.
University of Pretoria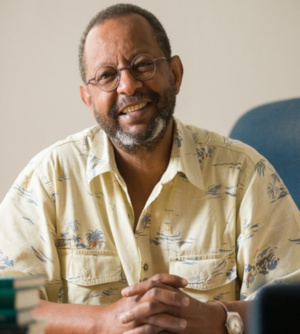 Rashid Mekki Hassan is Secretary General of the Higher Council for Environment and Natural Resources of the Government of Sudan and Professor Emeritus at the University of Pretoria. Formerly the Founding Director at the Centre for Environmental Economics and Policy in Africa (CEEPA) at the University of Pretoria. Hassan's research focus is on natural resource and environmental economics, and optimization and modelling of economic systems. Hassan is an international member of the National Academy of Sciences (NAS) of the USA, and Fellow of the World Academy of Sciences (TWAS), the African Academy of Sciences, the Academy of Sciences of SA. Hassan has served as a member of several international, South African national boards, and science councils spanning food security and climate change, development policy (UN committee), and ecosystems. Hassan has contributed to informing key global environmental and development initiatives and processes, particularly in advancing the sustainable development agenda.
Geoffrey Heal
Columbia Business School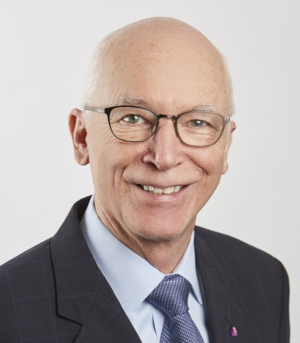 Geoffrey Heal is Professor of Economics at Columbia Business School. Professor Heal has made significant contributions to economic theory and environmental economics. He currently explores developments in energy markets, the impact of climate change on business, and the economics of corporate social responsibility. He currently serves as Chair of the Board of the Coalition of Rainforest Nations and is a board member of the Union of Concerned Scientists. Heal is the author of 18 books. His latest book, Endangered Economies — How the Neglect of Nature Threatens our Prosperity, sets out the economic and business case for environmental conservation. He is a graduate of Cambridge University, a member of the National Academy of Sciences and holds an Honorary Doctorate from the Université de Paris Dauphine.
MIT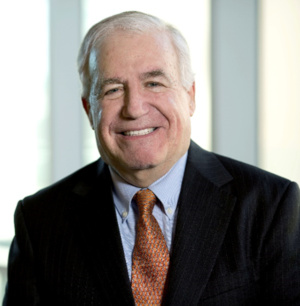 Paul Joskow is the Elizabeth and James Killian Professor of Economics, Emeritus at the Massachusetts Institute of Technology (MIT). He is also the President Emeritus of the Alfred P. Sloan Foundation, where he served as president for ten years until 2017. His teaching and research areas include industrial organization, energy and environmental economics, competition policy, and government regulation of industry. Paul has served on the U.S. Environmental Protection Agency's (EPA) Acid Rain Advisory Committee and on the Environmental Economics Committee of the EPA's Science Advisory Board. Paul also served on the National Commission on Energy Policy, as a member of the Secretary of Energy Advisory Board, and as chair of the National Academies Board on Science, Technology and Economic Policy. Paul has been an Independent Director at Exelon Corp Since 2007. He served as President of the Yale University Council from 1993 – 2006 and as a Yale trustee from 2008 until 2020.
Pontificia Universidad Católica de Chile (PUC Chile)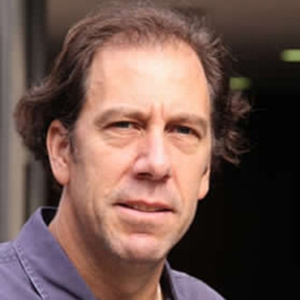 Juan-Pablo has broad expertise in regulatory and environmental economics. His research focuses primarily on Industrial Organization and Environmental and Resource Economics. With several publications in top journals such as the American Economic Review, Review of Economic Studies and the Journal of Political Economy, he is widely thought of as one of the most prominent academic economists in Latin America. JP is Professor of Economics at the Pontifica Universidad Catolica de Chile (PUC-Chile) and Fellow of the Econometric Society.
New York University School of Law & Institute for Policy Integrity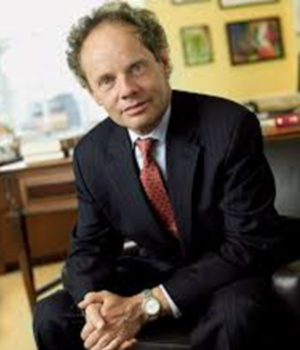 Richard L. Revesz, the Lawrence King Professor of Law and Dean Emeritus at the New York University School of Law, is one of the nation's leading voices in the fields of environmental and regulatory law and policy. He has published ten books and around 80 articles in major law reviews and journals advocating for protective and rational climate change and environmental policies, and examining the institutional contexts in which regulatory policy is made. Since 2014, Revesz has been the Director of the American Law Institute, the leading independent organization in the United States producing scholarly work to clarify, modernize, and otherwise improve the law.
EDF and University of Gothenburg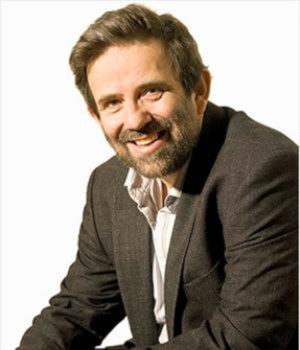 At EDF, Thomas formerly served as Visiting Chief Economist (2012-2013) and currently holds the role of Senior Contributing Economist. His research has focused on discounting and on the design of policy instruments for environmental and natural resource management. He has founded the Environmental Economics Unit in Gothenburg which has trained more than 30 PhDs from developing countries and created the Environment for Development Initiative that promotes policy-oriented research in developing countries. He is a member of several research boards and similar in China, East Asia and Africa. He has served as President of the European Association of Environmental and Resource Economists (EAERE), was a Coordinating Lead Author of the IPCC fifth Assessment Report, was elected to a chaire annuelle 2015-16 at the Collège de France in Paris, and is one of the leading voices in the European debate on the design of policy instruments.
Senior Economic Advisors
Senior economic advisors are former Economics Advisory Council members who serve as valuable source of knowledge and wisdom for the Office of the Chief Economist. This is an honorific title given in recognition and thanks for the members' active participation and continuing strong interest in the work of OCE. Senior Economic Advisors provide resources and act as connectors between the academic community and EDF. OCE stays in contact with Senior Economic Advisors for advice or connections related to specific projects.
Members include: Chris Costello, Maureen Cropper, Michael Hanneman and Bob Litterman.