290 million Indians live below the international poverty line of $1.25 per day.1
These low-income populations bear the brunt of the problems caused by the changing climate. Therefore, there is a great need for a pathway to development that is sustainable and resilient to climate change.
Since 2009, EDF has been working on the ground with our partner, the Fair Climate Network one of the largest networks of nongovernmental organizations in India, to facilitate low-carbon rural development, educate business and political leaders, and engage local communities.
Together, we are working to move India toward a sustainable development pathway while alleviating poverty, minimizing greenhouse gas emissions, and delivering social, health and environmental gains.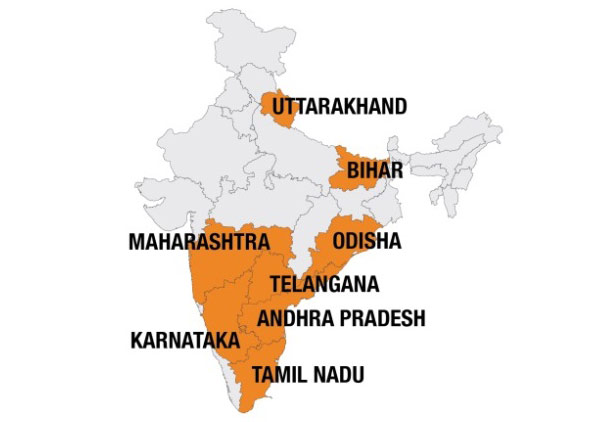 Low-carbon Rural Development
2/3

of Indians live in rural areas on small farms with little or no access to electricity.2
The impacts of climate change – such as drought and pollution – have the potential to devastate lands that these rural farmers rely on for their livelihoods.
70%

of the population uses stoves that burn firewood and dung.
These stoves release smoke into Indian homes contributing to greenhouse gas pollution and putting the villagers at risk of diseases including lung cancer and pneumonia.
Our strategy, "low-carbon rural development," can lift millions of people in India's countryside out of poverty while also addressing climate change and food and energy security.
Activities include:
Installing household and community biogas units to power clean-burning methane stoves.
Replacing conventional wood-burning stoves with more efficient ones.
Providing solar-powered lighting.
Promoting scientifically and economically sound climate-smart farming techniques through use of information technology platforms like smart-phone apps.
Groundbreaking research
As we seek to implement and improve low carbon farming programs in-country, with partners, EDF has been conducting fundamental research to study climate impacts of different farming practices in India since 2011. Results from our research have been formally accepted by the Intergovernmental Panel on Climate Change and included in their global Emission Factor Database. Our study on climate impacts of rice, published in the Proceedings of the National Academy of Sciences, found nitrous oxide emissions from rice farms are underestimated not only in India, but likely worldwide. We are using the study's findings to promote water level management that controls both nitrous oxide and methane to reduce net GHG emissions.
Investments drive action
India is hungry for rapid growth. We can channel this hunger into supporting climate-resilient development and facilitating innovative partnerships between corporations, local and national government, and community groups. EDF and its partners work to spread awareness and advance programs that deliver economic development while also addressing climate mitigation and adaptation. Some examples of how EDF works with different types of partners include: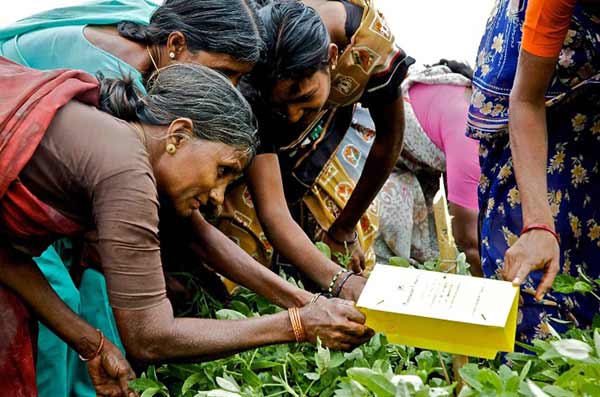 Corporate: In 2018, EDF formally started the journey of working with Mahindra & Mahindra, India's leading manufacturer of utility vehicles and part of the $20.7 billion Mahindra Group, to meet their commitment to become a carbon neutral company by 2040.
Government: To promote climate resilience at the national level, EDF helped set up the South Asia office of Climate Parliament, a cross-party network of legislators dedicated to stopping climate change and increasing national ambition for renewable energy.
Community: EDF and The Hunger Project produced a Bollywood style film, Aarohan – A New Beginning, to highlight the challenges rural communities face from climate change. This film is used as a training tool to spark discussions on climate change, its impacts and what communities can do about it.
Youth take on climate change
1/2

of India's 1 billion people are under age 25.3
India has one of the largest youth populations in the world, about two-thirds of its population is under the age of 35. For meaningful long-term change to take place, conversations on climate change must include youth voices. That is why EDF worked with talented young leaders to set up the Indian Youth Climate Network which is India's largest youth network on climate change and has local chapters across the country.