290 million Indians live below the international poverty line of $1.25 per day.1
These low-income populations bear the brunt of the problems caused by the changing climate. Therefore, there is a great need for a pathway to development that is sustainable and resilient to climate change.
Since 2009, EDF has been working on the ground with our partner, the Fair Climate Network (FCN), to facilitate low-carbon rural development, educate business and political leaders, and engage local communities.
One of the largest networks of NGOs in India, FCN is a consortium of three dozen groups and more than 100 development workers, bankers and financiers, environmentalists, scientists and other professionals from India and abroad.
Together, we are working to move India toward a sustainable development pathway while alleviating poverty, minimizing greenhouse gas emissions, and delivering social, health and environmental gains.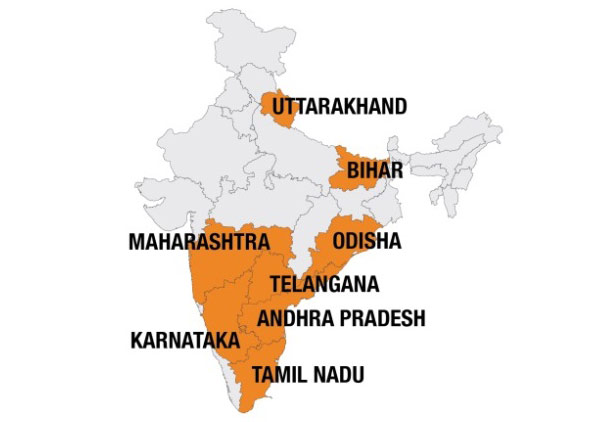 Low-carbon Rural Development
2/3

of Indians live in rural areas on small farms with little or no access to electricity.2
The impacts of climate change – such as drought and pollution – have the potential to devastate lands that these rural farmers rely on for their livelihoods.
70%

of the population uses stoves that burn firewood and dung.
These stoves release smoke into Indian homes contributing to greenhouse gas pollution and putting the villagers at risk of diseases including lung cancer and pneumonia.
Our strategy, "low-carbon rural development," can lift millions of people in India's countryside out of poverty while also addressing climate change and food and energy security.
Activities include:
Installing household and community biogas units to power clean-burning methane stoves;
Replacing conventional wood-burning stoves with more efficient ones;
Providing solar-powered lighting; and
Promoting scientifically and economically sound climate-smart farming techniques.
Education and outreach
India is hungry for rapid growth. We can channel this hunger into supporting climate-resilient development and facilitating innovative partnerships between corporations, local and national government, and community groups. EDF and our partners are working to spread awareness and push forward on programs that deliver economic development while also addressing climate mitigation and adaptation.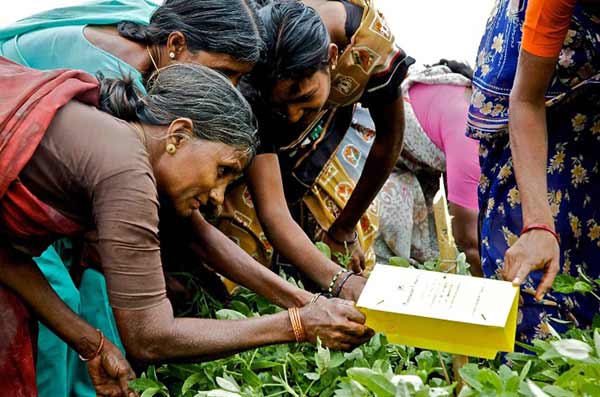 In 2014, EDF catalyzed a major domestic greenhouse gas offset program between IndiGo Airlines and Fair Climate Network. Now when IndiGo flyers purchase their tickets online, they can contribute Rs 100 (approximately $1.60) to offset carbon pollution. Revenue generated through this program is used to implement low-carbon rural development programs across the country.
At the national level, to promote climate resilience EDF helped set up the South Asia office of Climate Parliament, a cross-party network of legislators dedicated to stopping climate change and increasing national ambition for renewable energy. The Climate Parliament works with policy makers to develop a strong case for government investments in renewable energy and low-carbon rural development across districts and states.
EDF and our partners also work to help directly with rural communities to share how climate change impacts their everyday lives. We teamed up with The Hunger Project to produce a Bollywood style film, Aarohan – A New Beginning, to highlight the challenges rural communities face from climate change. This film also introduces climate-resilient solutions, such as stoves powered by dung and techniques on how to better manage natural resources. The film is used as a training tool to spark discussions on climate change, its impacts, and what communities can do about it.
Incorporating Youth
1/2

of India's 1 billion people are under age 25.3
India has one of the largest youth populations in the world, about two-thirds of its population is under the age of 35. However, India's youth had been historically underrepresented in global climate negotiations.
EDF recognizes that for meaningful long-term change to take place, it is imperative for youth to be deeply engaged in conversations on climate change. In response, EDF worked with talented young leaders to set up the Indian Youth Climate Network (IYCN), a youth-oriented organization dedicated to combatting climate change. IYCN is now India's largest youth network on climate change and has local chapters across the country. IYCN uses public awareness campaigns, policy advocacy, and results-oriented, on-the-ground projects to highlight the issues surrounding climate change and the impacts on local communities.