2015 annual report
Strategy and perseverance yield results
EDF's work over time has paid off in historic climate action, healthier fisheries, chemical safety reform legislation, and a new win for habitat protection.
Download the 2015 annual report [PDF] »
Explore our achievements by focus area:
Message from EDF's president
I hope you enjoy our 2015 annual report. The tenacity needed to achieve these breakthroughs would never be possible without the dedicated staff of EDF and the generous support of donors who have backed our work for nearly 50 years.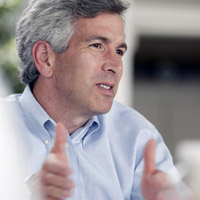 To help us build on this progress, please make a donation today.
Fred Krupp, President