Environmental Defense Fund's lasting commitment to preserve natural systems requires financial strength and the stewardship to stay the course.
Environmental Defense Fund continued to grow during fiscal 2017, as total operating expenses reached a record $182 million, an 11 percent increase over fiscal 2016.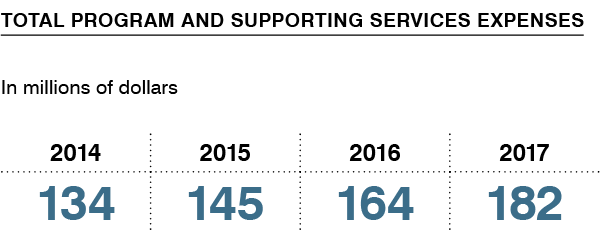 Nonprofit accounting principles require us to record income in the year funds are raised, not in the year designated for use. A significant portion of this year's work was supported by restricted multiyear grants awarded in prior years.
To build the budget, we look first at funds available from multiyear gifts, then at a forecast of fundraising and spending. As the year unfolds, we monitor fundraising and adjust spending to maintain a balanced operating budget.
New support and revenue of $158 million in fiscal 2017 showed sound fundraising strength. Contributions and membership increased 15 percent over fiscal 2016, providing nearly two-thirds of total support and revenue.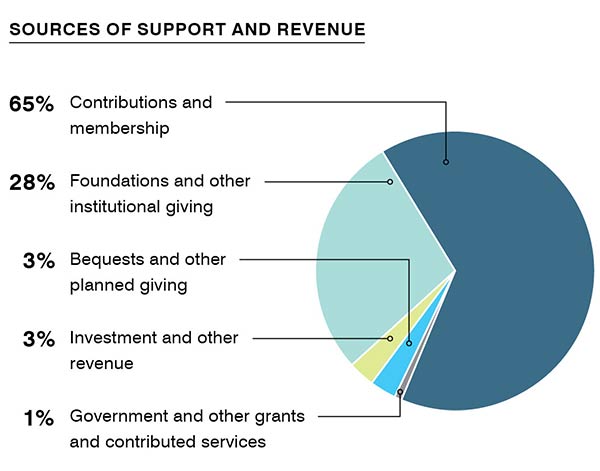 Program spending in fiscal 2017 was 84 percent of total expenses. Development represented 8 percent of expenses, while management and administration was 6 percent. Membership and new member acquisition totaled 2 percent.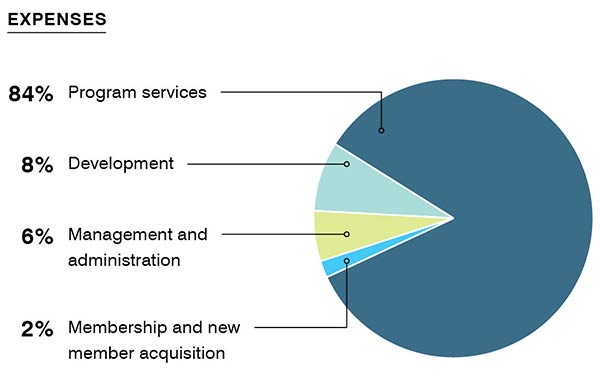 Over the past five years, EDF's net assets have grown 23 percent to $192 million, providing a strong financial foundation as we embark on the ambitious goals of Pathways 2025, our strategic plan for the years ahead.
We are thankful for your support and recognize our responsibility to steward your investment well and deliver strong results for the environment and human health.