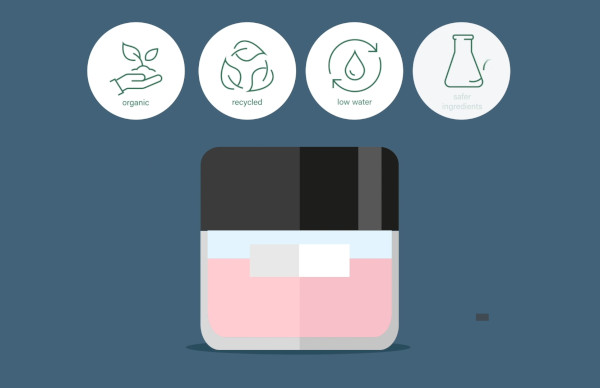 Is that product sustainable? Online, it's hard to know. Finding reliable climate and ingredient safety data on a product takes forever. And often, the information that's provided is complicated and hard to verify.
The fact is, most businesses aren't telling you enough about the impacts of the products they sell. Products might contain harmful chemicals. Rainforests could have been cleared in the making of the product. Or air and water might have been polluted during the manufacturing process. The list goes on.
Shoppers deserve to know that the information shared with them is legitimate and trustworthy. Here are some of the things companies should list for customers shopping online:
Which products are made with safer ingredients.
If products have sustainable packaging.
Whether water was conserved during manufacturing.
Products that were made using clean energy sources.
The good news? The technology to make online shopping more transparent already exists. We created a website prototype, to show retailers how to display the impact of their products. Check out the SustainaBuy prototype.
Date updated: August 6, 2020